With more than half a million agents in the United States alone, real estate is one of the world's largest professions. For the right person, it's also an ideal career. Real estate agents control their destiny, earn good money, and can work flexible schedules.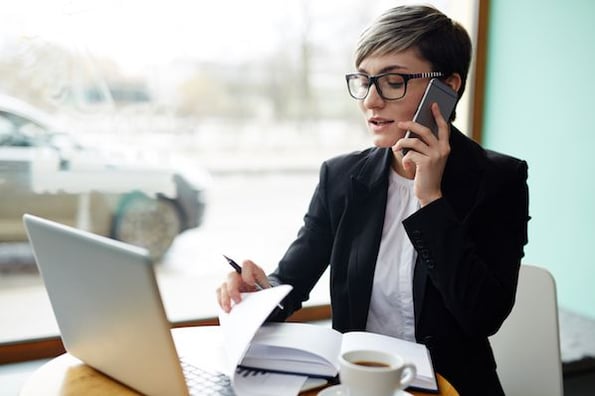 Before you can become a real estate agent, however, you'll need to meet age, education, and licensing requirements, which vary by state. And then you have to find a job.
It can often be overwhelming to attempt to break into a new industry. So we've compiled some of the best job boards for aspiring real estate agents to find a new gig.
Real Estate Jobs by Region
Select Leaders boasts 450,000 annual applications through the site, and has an impressive 225,000 registered members. Members register for free and can sign up for job alerts and a weekly "Select Jobs" newsletter, which compiles "8-10 [of the] most intriguing jobs" recently listed.
iHireRealEstate has a massive database of job postings -- the site crawls the internet to aggregate over 11,000 real estate jobs. Users can search for specific keywords and filter listings by title, city, and state, as well as browse real estate jobs by function or location.
Indeed is the world's largest job site, so it's no surprise it has a robust (54,061, to be exact) listing of real estate openings.
Indeed acts as a resource for employers and job-seekers alike. Applicants can upload a general resume to "get found," while employers can list on the site and search through posted resumes.
Another juggernaut in the employment space, LinkedIn has a massive repository of real estate jobs available around the world -- a whopping 478,317 at the time of writing.
But don't be overwhelmed by this number. LinkedIn's powerful filters can whittle the nearly half-a-million jobs down by location, company, job function, experience level, and job title.
Real Estate Jobs at the World's Biggest Firms
Founded in 1969, Weichert is now one of the largest realty firms in the United States. It brands itself as a full-service shop, which means its agents do everything from providing mortgage advice and showing houses to assisting with moving. Currently, there are 575 open jobs across 40 states and Washington, D.C.
Century 21 boasts four J.D. Power awards in highest overall satisfaction for first-time and repeat home buyers and sellers. The company employs over 101,000 salespeople across 78 countries and territories, and even provides a free personality assessment to test your aptitude for real estate.
Headquartered in Denver, RE/MAX is by no means geographically limited -- its team of over 90,000 real estate agents operates in almost 100 countries. RE/MAX holds the #1 market share in Canada and the United States, and offers a survey for prospective agents to compare RE/MAX to their current company.
Founded in Toronto in 1996, EXIT Realty is now one of the fastest growing real estate franchisers in the United States. The firm has patented its own business model, the EXIT Formula -- a 10% sponsoring bonus, 7% retirement residuals, and 5% beneficiary benefits.
From its beginnings in one office in Austin, Keller Williams has grown to over 129,000 associates and 700 offices. It's the largest real estate franchise in the world, and was ranked by Entrepreneur as #1 on their Franchise 500 list in 2012.
Founded in 1906, Coldwell Banker is the oldest residential real estate brand in North America. Applicants can apply to over 3,000 offices globally, as well as use any of Coldwell's three self-assessments to test their real estate knowledge, personality fit, and sales skills.
Sotheby's agents specialize in luxury real estate and sell worldwide -- the company's agents sell in 55 different languages. Aspiring agents can browse 766 offices, each with its own historical location.