If you're an effective problem-solver who is fascinated by how businesses operate, improve their processes, and scale, management consulting may be the career for you.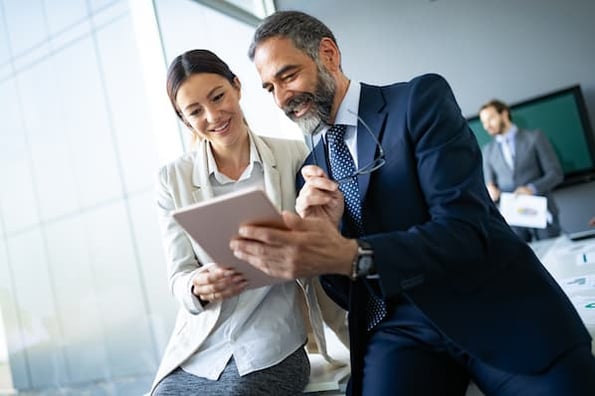 What is management consulting?
Management consulting provides a suite of solutions to help organizations function at their highest level. Management consultants work with companies to solve complex problems that can result in business and financial growth.
Some management consultants specialize in certain industries, such as healthcare or the nonprofit sector. There are also management consultants who take a generalist approach and have experience supporting organizations across multiple industries. Depending on the level of need, management consultants can support their clients on an ongoing or project basis.
Typical job duties of a management consultant include:
Having a clear understanding of the problem your client is looking to solve.
Analyzing relevant data to better support and understand your clients, including financial information and employment records.
Developing and overseeing implementation of creative solutions to improve your client's business performance.
Provide sound recommendations for improved systems, processes, and organizational changes.
Follow up with clients to ensure the agreed-upon solutions are delivering results.
Why Management Consulting?
Management consulting can be a rewarding field. Not only do you get to empower your clients to overcome obstacles and grow their businesses, but you can also gain valuable exposure to various fields of study.
The field of management consulting also has major growth opportunities. From 2018 to 2028, employment for management consultants (also known as management analysts) is expected to grow 14% — faster than the average growth rate for all occupations. As markets become increasingly competitive, many companies will rely on consultants to keep their operations in top shape. The fields that are expected to rely on management consultants the most are healthcare and information technology (IT).
In the US, management consultants can work for the companies they support as an employee, consulting firms, or independently on a contract basis. The median annual salary for management consultants is $83,610. In this role, consultants can expect to spend some time traveling to their client's offices and worksites.
Management Consulting Career Path
For management consultants, there is no singular path for landing the role. Many management consultants have a bachelor's degree in fields of study such as business administration, finance, economics, or communications.
Some employers prefer to hire candidates who have a master's in business administration (MBA). In addition to a degree, some management consultant prospects earn the Certified Management Consultant (CMC) designation to gain skills and remain competitive.
Many candidates entering the management consulting field have relevant work experience in roles such as accounting, auditing, and financial analysts.
How to Get Into Management Consulting
To increase your competitive edge while searching for management consulting roles, consider leveraging the following skills and competencies.
1. Problem-solving skills.
As a management consultant, your main objective is to provide creative solutions to assist your clients in solving organizational challenges. While you may see some common themes among the clients you work with, each business will likely have its own unique set of challenges. You must be able to provide effective solutions to help your clients achieve business growth.
2. Analytical skills.
Management consultants are often working with complex sets of data. In this role, you must be able to comprehend the information provided and interpret data to create solid recommendations for your clients.
3. Communication and interpersonal skills.
In this role, you must be able to communicate clearly in both verbal and written forms. While on the job as a management consultant, you will likely have to communicate with company leadership, entry-level employees, and everyone in between. Because you will be working with people from different backgrounds, your communication style must be adaptable depending on who you are communicating with.
On a foundational level, you must understand the complex problems or challenges you are helping your clients solve at the start of any new project or contract. The level of understanding needed requires strong active listening skills.
4. Time management skills.
Whether you are an independent consultant working on a contract basis, or a full-time employee working for a consulting firm, you must be conscious of time as you work with clients to ensure proper billing and prevent scope creep.
Many consulting agreements are by project or for a specific amount of time, and you must be able to work within these constraints to provide the agreed-upon deliverables. Time management skills are particularly important when helping clients with a time-sensitive project.
5. Self-motivated.
In addition to working in a timely manner, many management consultants are often working side-by-side with clients and do not have direct access to their own managers or leadership. Because consulting roles will often require you to work independently, you must be self-motivated enough to provide results with little to no oversight.
A career in management consulting can be incredibly rewarding. If you are interested in learning more about becoming a consultant, check out this post.