Literally — and I'm not misusing the word "literally" — every organization across every industry, vocation, or charitable cause is going to run into problems. It's inevitable. It's a universal constant. Any outlet where people work together in the interest of making money or contributing to society is going to have to deal with issues they may or may not have planned for.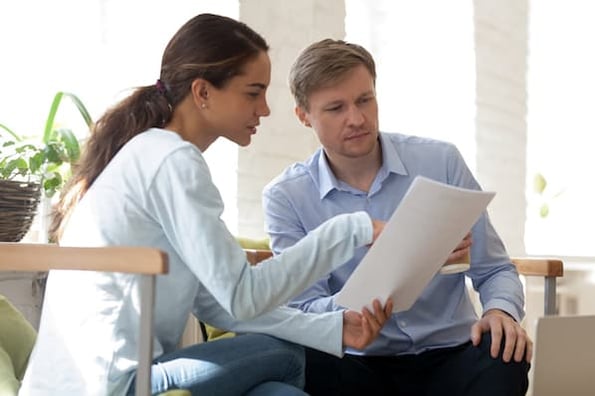 But what if those issues extend beyond an organization's resources, know-how, or collective skill set? What if a company can't fully wrap its head around a problem it's confronted with? Where does it go from there?
Well, there's a good chance an organization in that position would reach out to a consulting firm to help iron things out — provided it could afford the extra help.
But what is a consulting firm? What does one do? What can one do? Let's answer those questions, below.
What Is a Consulting Firm?
A consulting firm is a business comprised of industry-specific experts who offer professional advice, guidance, and actionable solutions to businesses experiencing issues they can't deal with in-house. Every company is bound to have problems; consulting firms are contracted to solve them.
What does a consulting firm do?
Executives generally reach out to consulting firms to send industry-specific experts, known as consultants, to observe and analyze a company's operations. Consultants offer guidance and actionable solutions to problems the organization may be having. Consulting firms tend to have specific focuses, and companies pay them to lend their expertise on problems that can't be handled internally.
Consulting firms have a presence in virtually every industry. There are also firms specific to several different trades and practices, including finance, healthcare, advertising, engineering, architecture, technology, and even the public sector. Here a few examples of different kinds of consulting firms and what they do.
Types of Consulting Firms
1. Engineering consulting firm
Engineering consultants are experts in planning, designing, and ultimately constructing different types of infrastructure and projects for both public and private clients, including governments, real estate developers, and construction firms.
The term "engineering consulting" typically encompasses practices like construction or civil engineering as opposed to services related to other types of engineering like software or hardware.
Though it's not entirely uncommon for engineering consultants to work as solo practitioners, most consulting services specific to this industry come from prominent consulting firms.
Some of the foremost firms in this space are Aurecon, HDR, Inc., and GHD Group.
2. Financial consulting firm
The term "financial consultant" has more or less been replaced with the term "financial advisor." Financial advisory (or consulting, if that sounds better to you) can take on multiple meanings given the context.
The concept is often associated with providing personalized, actionable financial planning for individuals. That being said, financial advisors can also be valuable resources for entire businesses, providing insight on corporate governance, financial risk, and customer and supply chain operations.
Some prominent financial consulting firms include Ernst & Young, Deloitte, and Oliver Wyman.
3. Healthcare consulting firm
Healthcare consulting revolves around analyzing management practices in the healthcare industry. These kinds of firms employ experts in areas like pharmaceuticals, medical technology, healthcare payers, and delivery systems.
They can advise healthcare companies on everything from digital transformation to acquisitions and mergers to customer experience. Generally speaking, their advice comes on the business end of things. They wouldn't tell a brain surgeon how to do their job.
Some of the foremost healthcare consulting firms are GE Healthcare Partners, ClearView Healthcare Partners, and Bain & Company.
4. Human resources consulting firm
Companies hire human resources (HR) consulting firms to help address — you guessed it — their human resource management issues. HR consultants typically fall into one of two buckets: expert resource consultants and process/people consultants.
Expert resource consultants suggest and implement solutions based on their field expertise. People/process consultants help improve company creativity to help clients find their own solutions to their problems by employing methods to improve
If a company is having trouble determining appropriate compensation for its employees, expert resource consultants would likely provide definitive figures themselves.
People/process consultants would guide that business through an organizational change and let it determine the appropriate compensation figures on its own throughout that process.
Some prominent Human Resource Consulting firms include Mercer, Bambee, and Aon Hewitt.
5. Political consulting firm
Political consulting firms advise and assist individual political campaigns. Their main focus tends to revolve around media messaging, including creating content like advertisements and direct mail for candidates. Their expertise generally extends beyond that aspect though.
They can offer insights into and actionable plans for voter mobilization efforts and campaign rhetoric. They also engage in other activities, including polling and opposition research.
Some of the foremost political consulting firms in the United States are Arno Political Consultants, Axiom Strategies, and Jamestown Associates.
Consulting firms are virtually everywhere — in virtually every industry — working in the interest of solving virtually every kind of problem. If your organization is confronted with an issue that's out of your league, reaching out to a consulting firm might be the way to go.