Genesis is one of the most popular and widely used WordPress theme frameworks, thanks to its SEO-friendly format, clean code, and minimal designs. If you're looking to create a top-notch WordPress site, you can select a free Genesis child theme and customize it without coding.
To further maximize the impact of your Genesis theme, you can leverage Genesis plugins to help you customize theme features, customize featured images and pages, and create content blocks.
In this piece, we'll define what Genesis plugins are. Then, we'll walk you through a few of the best Genesis plugins available and explain how they can help you make the most of your WordPress website.
What are Genesis plugins for WordPress?
Genesis plugins are WordPress plugins that add or enhance the functionality of the Genesis framework and its child themes. These plugins allow you to add a mailing list, smartly display the featured image of your posts and pages, and customize your theme using a front-end CSS builder.
The Genesis framework has earned a reputation as one of the most powerful and customizable WordPress themes available — but even Genesis can't do everything. To help bridge the gap and streamline operations for site owners, some WordPress developers have created Genesis plugins that deliver specific functions or features that make Genesis even better.
No matter your site-specific needs or your level of technical expertise, chances are there's a Genesis plugin that offers a functional best-fit. The challenge? Tracking down exactly what you need in a rapidly-growing WordPress plugin market.
Don't worry — to help you find the best plugin for your site, we've gathered the best WordPress plugins that work with Genesis framework. Let's look at how much they cost and what they're best for below.
Best Genesis Plugins
Genesis Extender Plugin
Genesis Design Palette Pro
Genesis Blocks
Genesis Custom Blocks
Genesis Featured Page Advanced
The Events Calendar
Blox Lite
Genesis eNews Extended
WP Responsive Menu
Display Featured Image for Genesis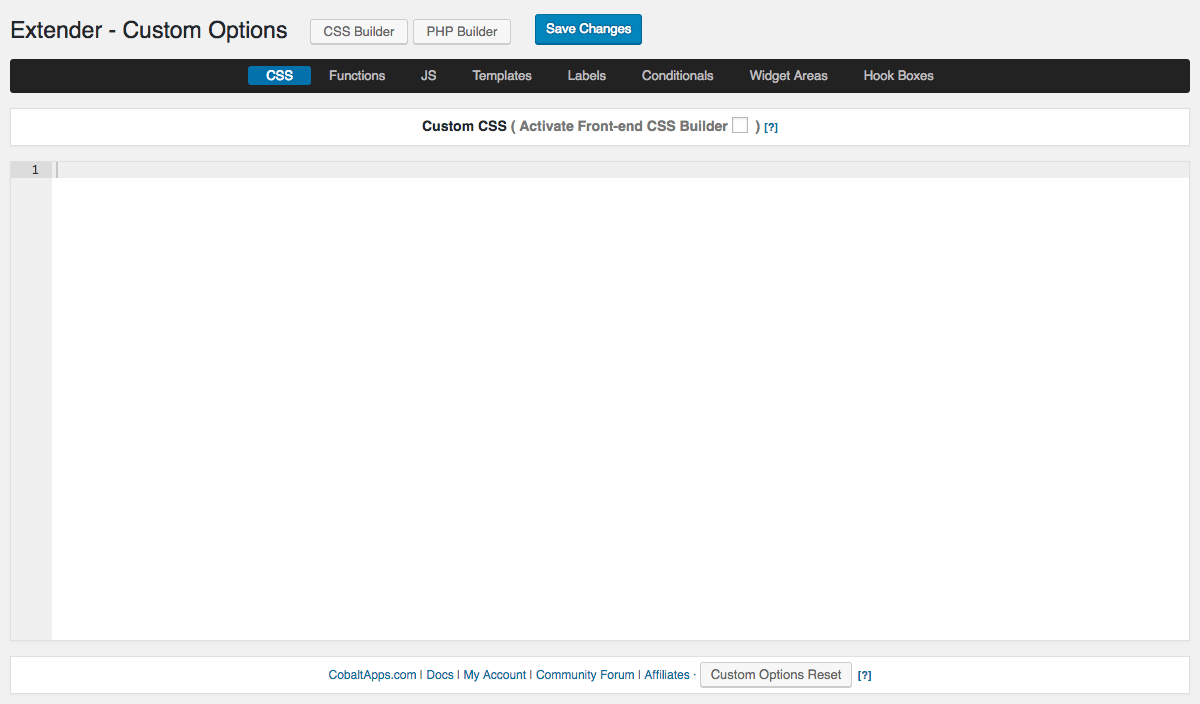 Genesis Extender by Cobalt Apps brings powerful options into your Genesis framework and makes it very easy for users to edit the design and extend functionality.
With this plugin's front-end CSS builder, you can tweak the styles of Genesis child themes in real-time, as well as make changes to the layout, static home pages, and more. The Genesis Extender Google font feature also makes it easy for users to change the typography of their site in one simple step.
Looking to take your WordPress website even further? You can make use of the Dynamik website builder, which is another powerful tool from Cobalt Apps designed specifically for Genesis sites. It provides hundreds of design controls so you can further customize your Genesis-powered site without coding.
Best for
Customizing a Genesis-powered site without coding
Key Features
Front-end CSS builder
Can set the typography of your Genesis child theme with the Google font feature
Price: $49 for Basic Plan, $89 for Plus Plan, $199 for Deluxe Plan
Genesis themes are typically simple in terms of looks and style. As a result, many users want to make changes to improve overall impact — but don't know how to code.
Genesis Design Palette Pro offers all the options required to customize your Genesis site without writing a single line of code. You can change the colors and typography across your site and customize the header, footer, navigation, and other parts of your site.
This plugin shows its settings side-by-side with a live preview of your Genesis site, making it easy to view, edit, and apply changes in real-time.
Best for
Beginner site builders and developers who are new to WordPress
Key Features
Live preview side-by-side with plugin settings
Can configure dozens of settings for every part of your site, from header to footer
Price: Free, with premium version available in Genesis Pro package
The Genesis Blocks plugin provides a library of blocks, page sections, and full-page layouts that improve the default functionality of the Gutenberg block editor. As a result, you can more easily and quickly create your posts and pages and add elements like newsletters, share icons, testimonials, and accordions.
To learn more about this plugin, check out Genesis Blocks & Genesis Custom Blocks Explained.
Best for
Easily and quickly building out posts and pages in the Gutenberg editor
Key Features
22 blocks
Can also build out content with pre-designed page sections and full-page layout designs
Price: Free, with premium version available in Genesis Pro package
With the Gutenberg editor, developers can add custom blocks to extend the editor's functionality.
While the standard approach requires familiarity with React.js and the WordPress Block API, Genesis Custom Blocks enables you to create blocks using HTML, CSS, and the built-in block builder and template editor. You can also mix in PHP if you want to add logic to your custom blocks, but you don't have to.
Best for
Building custom blocks for the Gutenberg editor without using React.js
Key Features
Provides 15 block fields
Can create block templates with built-in Template Editor
Price: Free
The Genesis framework comes with a Featured Page widget that lets you feature a page on your homepage, footer, sidebar, and other widget areas in order to drive traffic to that page.You may want to feature your About page, archives page, or most popular blog post, for example.
The challenge is that this core widget is limited in functionality. Genesis Featured Page Advanced offers additional functionality so you can add a custom image, display a page title below the image, display an excerpt, and more.
Best for
Featuring pages with custom images, content , and settings
Key Features
Dozens of widget settings
Can add a custom page title, image, content field, and more
The Events Calendar is one of the best event calendar plugins for WordPress that works with the Genesis framework.
With this plugin, you can create an event calendar and choose to display events by day, month, or in a list. You can set the time zone of your events, include a search bar, set featured events with a spotlight, and customize your calendar with partial template overrides, template tags, hooks and filters, or a skeleton stylesheet.
Best for
Venues or individuals that regularly host events
Key Features
Flexible calendar views
Can set event time zones, add a search bar, and customize calendar in other ways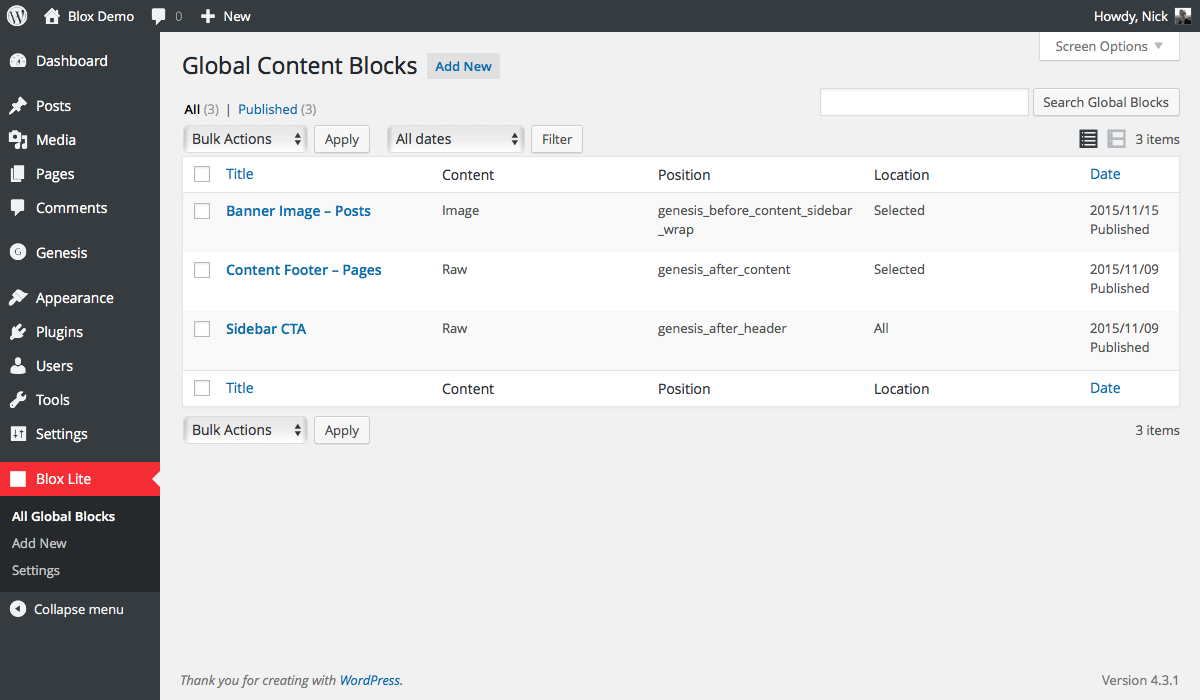 Blox Lite makes it easy to customize your Genesis WordPress site using content blocks. Users can quickly add content locally to posts, pages, and all public custom post types.
They can also position content anywhere using content hooks, display custom images, and integrate HTML, CSS, iFrames, or PHP assets. It also offers an unlimited number of content blocks and is multisite compatible.
Worth noting? This plugin isn't designed to modify the colors or style of your theme — instead, it's entirely focused on what the creator describes as structural customization that helps your site content stand out.
Best for
Customizing the structure of your Genesis-powered site
Key Features
50+ Genesis hooks
Can add raw content, like HTML, and static images
Price: Free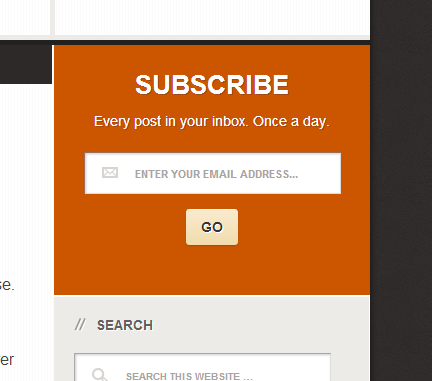 Mailing lists are critical for building user bases and monetizing your WordPress site. Genesis eNews enables this function by creating a new widget on your site that lets you easily add mailing lists to capture potential leads.
The plugin empowers admins to integrate specific form actions, email form fields, and hidden fields that help mimic the look and feel of more familiar mailing list services and can streamline your email marketing campaigns.
Best for
Adding a mailing list to your Genesis-powered website
Key Features
Adds widget for building mailing list

Can configure widget to mimic the subscribe form of other mailing list services
Responsive websites are now critical to ensure potential customers aren't put off by oddly-sized text or images that make website navigation difficult. While there's no one plugin that can make your entire site responsive, WP Responsive Menu is a plugin that works with the Genesis framework to let you create responsive slide menus in less than a minute.
Menus can be set to open in any direction with fully configurable font sizes and styles, and the plugin also lets you include a search box inside the menu.
WP Responsive Menu is fully compatible with WooCommerce and supports swipe open/close gestures for an improved mobile experience. Even better? No coding is required to add this menu to your website.
Best for
Adding responsive slide menus to a WordPress site
Key Features
Two menu display options
Can customize menu with logo, icon animation, and font size and style
Price: Free
Featured images, or post thumbnails, represent an individual post, page, or custom post type in WordPress.
The problem? To add support for featured images and control it by defining image sizes, adding custom ones, and styling them, you have to add functions to your theme's functions.php file. This can be confusing for beginners.
The Display Featured Image for Genesis plugin lets you set featured images for posts, pages, and custom post types in your dashboard, without coding. You can also set a featured image for custom post types and for key terms within a tag, category, or custom taxonomy. That way, any page or post without a set featured image or a featured image that's too small will be assigned one.
Best for
Content-rich sites on the Genesis framework
Key Features
Provides sitewide settings for featured images
Can set a featured image for every page and post, including custom post types
Making the Most of Genesis Using WordPress Plugins
Genesis offers substantive benefits for WordPress sites — but even this framework doesn't provide every feature that site owners need.
The right Genesis plugins can help you get the most from this highly customizable framework including everything from seamless function integration to customizable content solutions and responsive site deployment options.
Editor's note: This post was originally published in January 2020 and has been updated for comprehensiveness.