Social media has transformed into a public square for brands to market to their audiences and respond directly to customers. You can find fast-food restaurant Wendy's making fun of their competitors on Twitter, and fashion brand Gap posting clever Facebook videos featuring their clothes. Sharing content on social media gets your business noticed.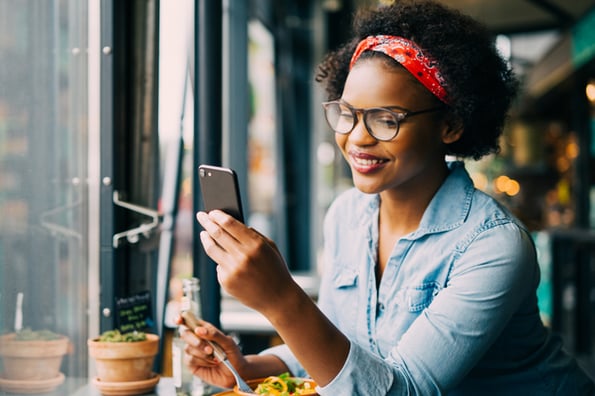 If you're a WordPress user, the Easy Social Share Buttons plugin makes it easier to reach people on social media. This tool helps you grow your social engagement, followers, and subscribers with CTA buttons and subscription forms. You can also create stylish share buttons with no coding knowledge and monitor your social activity in the plugin's built-in analytics dashboard.
In this post, we'll cover key features of the Easy Social Share Buttons WordPress plugin, so you can decide whether it benefits your online business.
What is the Easy Social Share Buttons plugin?
Easy Social Share Buttons is a WordPress plugin for growing your social shares, followers, and email list subscribers from your website. This plugin allows your visitors to share your content directly from your site so you can gain more quality traffic. The tool also displays your social profiles anywhere on your site to grow your social followers and offers custom pop-up forms to build your mailing list.
The key feature of Easy Social Share Buttons is, as the name makes clear, its social share buttons. You can actually see them in action right on the plugin website's home page.
But, as the homepage also explains, Easy Social Share Buttons does more than simply add buttons to your website. Let's look at the key features that have made this tool such a hit.
Key Features of the Easy Social Share Buttons Plugin
Social sharing connects you to new audiences. Easy Social Share Buttons is an effective tool to boost your social engagement and earn qualified traffic. Below are a few key features of the plugin.
Social Buttons
Easy Social Share Buttons lets you create engaging social tools with its unique share button style builder.
There are several button styles to choose from, including share buttons, more buttons, comment buttons, like/love buttons, email buttons, functional buttons (e.g., for copying or bookmarking posts), and more. You can even use social proof to your advantage by adding a share counter to your buttons to encourage more engagement.
Create custom buttons yourself, or choose from a presets library with over 40 button styles that replicate the styles of other popular blogs. Placing buttons is easily done with the plugin's drag-and-drop interface, or with shortcode. Display options include popup buttons, fly-ins, sidebar buttons, and full-screen hero buttons.
Finally, Easy Social Share Buttons lets you set triggers for your buttons to appear. You can set them to appear on a timer, when the user richest the bottom of a post (or a certain part of a post), after leaving a comment or making a purchase, or at an exit intent.
Shareable Quotes
Sometimes your visitors don't have time to create a tweet to share your content, or they don't know exactly what to say. Eliminate this friction with a pre-filled shareable quote, also known as a click-to-tweet message.
Simply write the desired message, and your visitors can then click the message to share it on Twitter. You have four template options to choose from, so you can choose the one most optimized for clicks.
Instagram Feed
Is your business active on Instagram? Another notable feature of this plugin is its embeddable Instagram feed, allowing you to share your photos with a wider audience. The feed can display up to 12 images at a time and you can filter by username and hashtag for each individual feed.
You'll also have the option of showing your company's Instagram bio in the feed, as well as a "Follow us on Instagram" pop-up.
Subscription Form
In addition to growing your social following, Easy Social Share Buttons plugin helps you increase your mailing list subscribers. With its integrated design builder, you can create an unlimited number of custom newsletter subscription forms. Pick from one of nine premade designs, or create one from scratch.
You have the option to place the form anywhere you like — below content, inline with content, or as a sidebar widget. Forms are mobile-friendly and compatible with popular email automation services like Mailchimp, Sendinblue, and Jetpack.
Social Followers Counter
The concept of social proof is simple: When people see others engaging with your business, they're more likely to want to do the same. Easy Social Share Buttons helps website owners establish social proof by including a social followers counter module.
This module can show your number of followers with dozens different social networks and is customizable with 12 different styles. You have the option to display a counter that updates in real time, or a cached counter that updates periodically. Either way, showing visitors that your business is established on socials gives your brand some credibility and increases the odds of conversion.
Advanced Analytics
Reviewing your data is necessary to know whether your social sharing efforts are working, or whether you should change up your strategy. Easy Social Share Buttons comes with a performance dashboard to track your brand's progres, a comprehensive overview to optimize your future social media interactions.
You can pinpoint your top-performing buttons, most engaging content, total number of clicks, information by visitor device, and the best social networks for engagement. You can even A/B test different button configurations for the best results. While powerful, these tools are still usable, even if you're new to tracking metrics.
Easy Social Share Buttons offers a Google Analytics integration as well if you prefer to collect and view your data in an external tool.
Social Chat
With your new traffic, you'll want to be able to engage with your visitors. The plugin's Social Chat feature lets you talk directly to visitors with Facebook Messenger, Skype, WhatsApp, and Viber. Through live chat, you can answer product questions, direct visitors to specific product pages, and encourage visitors to make a purchase.
Integrations
Besides its built-in capabilities, Easy Social Share Buttons offers many integration with other leading WordPress plugins, including:
Add social share buttons to your site, easily.
Social media is a hub for brands and customers to connect with one another. Social sharing gives businesses an opportunity to expand their reach. The Easy Social Share Buttons plugin streamlines the process with buttons and forms that amplify your brand's content and captures new leads. Now is the time to spread your message on social media.
Editor's note: This post was originally published in November 2019 and has been updated for comprehensiveness.