What's the one word larger brand executives want their companies to be known for but can rarely live up to?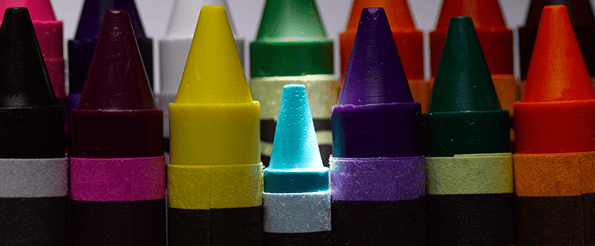 Innovative.
This word, while overused and misused, is an important quality and business practice. They are looking for outside partners specifically for a different perspective, processes, and approach.

"Big brands are getting smarter everyday about the need for a steady stream of smart, unique perspectives into thinking," said Jim Cuene, president of GoKart Labs, a 50-person digital innovation consultancy. "Some brands hire smaller agencies just to get new thinking and new energy into the mix."
But there are a few other attributes and needs of these big brands that agencies should understand if they want to get hired.
Top Reasons Why Big Brands Hire Small Agencies
Partner Requirement for Smaller & Project-based Work
More brands are moving marketing work in-house -- ANA reported a 16% from 2008 to 2013. And the Society of Digital Agencies 2015 Report found that there was a 13% increase of marketers who said they were not working with outside agencies. This is due in part to marketers wanting to execute quickly on non-traditional advertising tactics, such as content marketing and social media. Marketers are looking to capitalize on one-to-one communication, rather than mass broadcasting, and agencies have typically worked on larger campaigns that require longer turnaround times.
This creates more opportunity for smaller firms to pitch and win more tightly defined, one-off projects, and if done well, to leverage this initial project into more work with the brand. But that requires that firms be experts in properly scoping projects and project management. You need repeatable, efficient processes that can be used to meet tight deadlines and make this work profitable for your agency.
Need for Specialists
Because of the project-based mentality, marketers want to hire the very best -- agencies that have expertise in a specific service, industry, audience, channel, etc. These brands aren't hindered by location nor do they need the proximity to better manage a relationship. And due to the smaller project commitment, they don't want to spend the time training and educating a partner on the specifics of their industry or audience.
"Big agencies have a breadth of experience and are a great place to resource a brand's strategic or creative needs -- it's an efficient one-stop shop," said Lynne Bartron, VP of advertising and strategy at LifeLock. "But those same agencies often can't go deep into a category or vertical."
Bartron said that when looking for a partner to help the brand venture into fashion, she looked beyond an agency that had experience in price-point retail to one that had more expertise in fashion advertising, eventually finding New York-based YARD, which employs around 40 people.
"I went where the unique expertise was, knowing they could tap into years of deep experience and my brands would benefit from that," said Bartron.
Determine what differentiates your agency, develop a marketing plan for becoming known in this area, and build up your portfolio of case studies. Then, go after those bigger brands that you know would truly value the deep expertise your team brings to the relationship.
Bigger oftentimes means more processes, more approvals, more levels of authority, and more potential roadblocks.
Clients who want to move fast -- and already have to deal with their own frustrating bureaucratic organizations -- are looking for more nimble partners. They don't want a partner that only doubles the amount of red tape they have to fight through on a daily basis.
"Big brands with big vision are looking for agencies that can match their perspective, not their size," said Ruth Bernstein, co-founder and chief strategic officer at YARD. "If you're a smart CMO trying to re-steer the titanic from hitting an iceberg, you would want a speedboat, not a bloated cruise liner to help guide you. They want an agency that can quickly respond to their needs while maintaining creativity and flexibility."
Agencies that have adopted a more lean or Agile approach to creating and launching campaigns, along with methods for testing and optimizing, will attract larger brands that want results and don't want to have to fill out more piles of paperwork to get them.
Deeper Insights
Again, due to the rise of in-house agencies, more marketers are looking for partners that focus on the strategic marketing level, rather than tactical execution. And they want high-level talent to drive the work.
LRXD, a 40-person independent agency based in Denver, has a flat organizational structure so its most talented employees both lead and work on the client's business, said chief strategy officer Eric Kiker. Once the strategy is completed or the project has been won, the work isn't relegated to less experienced staffers.
Willingness to Take Risks
Agencies saddled by legacy business models, shareholders, and top executives unwilling to change are also causing brands to find alternatives.
Some of this is due to the holding company model, where it's not a given that you solve for the client's needs first.
In addition, many of the industry's best talent have started their own agencies and consultancies and hired like-minded individuals.
"More and more, the best and most talented folks are setting up their own firms or partnering with each other," Cuene said. "There are lots of reasons for this, but it seems like we're in a golden age of professional services/creative services. A big brand would seek out the firm being lead by a uniquely talented leader so they could work directly with that woman or man."
Care about Culture
Clients want to work with partners whose culture and views align with their own or those who they would consider to have better cultures than their own. People want to work with people who enjoy their work and are advocates for their company.
Michael Lebowitz, founder and CEO of Brooklyn-based Big Spaceship, believes that culture is a powerful new business tool. During the sales process, his team talks about their culture to build trust and to see if their values align with the client's. This discussion reveals what both sides really care about and what perspective they bring to the relationship. And it's a valid way to set your agency apart from the competition.
In addition, working with a smaller team or a team with a great culture creates a different type of relationship with the client.
"We have worked with agencies of all sizes and what we have found is that smaller agencies tend to become part of your marketing team -- they get ingrained in your company's DNA," said Abby Lee, VP of marketing at RE/MAX. "They are more interested in your business and helping it evolve and grow than they are interested in using it as a vessel for awards and accolades. And yet they are the ones that have created the most compelling and effective creative we have seen."