Referrals are the most important source of new business for most agencies. So how do you get more referrals and more new and profitable clients?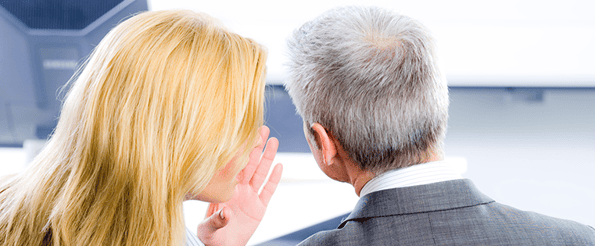 According to the Marketing Agency Growth Report 2018, 38% of agencies use referrals as a main source of leads, but 33% of survey respondents are not confident in their agency's ability to generate new leads. A research report by Hinge Research Institute found that visible expertise is the most important criteria for driving referrals to professional service firms. People who provide recommendations to firms, such as agencies, point to those companies whose brand and executives are seen as experts in the industry.
Watch this webinar to learn how agencies can use a research-based referral strategy to increase their visibility by getting high quality referrals from clients
Visible expertise, which made up 37% of referral driving factors, is listed as more influential than professional relationships (23%), social relationships (18%), networking events (3%), and even asking directly for referrals (3%).
Relationships are still important, but what's interesting is that expertise and marketing of that expertise is even more important in driving referrals. The good news is that you can actually control this by investing in your agency's marketing.
Hinge also found out what exactly "visible expertise" entails, finding that being at the forefront of industry trends, generating quality, educational content, speaking at conferences, and publishing relevant industry research are the most important factors for being seen as an expert.
So if you want more referrals, you can't only rely on handshakes and lunch meetings. Your agency and your leadership need to be seen as experts and remain top-of-mind so that when a CMO asks their colleague for a recommendation of an agency, that person immediately thinks of your firm.
10 Ways to Build Your Agency's Brand Identity
Based on the components of a visible expert outlined above, here is some advice for improving your agency's brand and increasing awareness of your firm.
1) Be at the forefront of industry trends
The area of expertise clients value most in their agencies is their expertise in emerging trends, according to the 2015 SoDA Report. And clients want and need information and training in digital, analytics, data, content, etc. Be seen as the go-to resource to discuss new and interesting trends and the person who knows the best books, blog posts, and training for learning about a specific topic.
Consider creating resource guides, such as this one on social media marketing, for new clients or sending a monthly newsletter with interesting links selected by the client's account manager or the CEO. This lets the client know that you are staying on top of what's next and considering how it can benefit their brand. Then, leverage this expertise and contribute guest posts to blogs and publications in this niche.
2) Generate high quality content
Creating valuable, educational content on a regular basis gives your agency a personality and it increases trust prior to having a serious sales conversation. It helps prospects to understand what your agency values and assess your level of expertise (see #1).
Content is also what drives your inbound marketing program and provides your agency with a pipeline of leads for your new business team to connect with and convert. Perform keyword research, write quality, in-depth blog posts, optimize your conversion funnel across your blog, and develop a nurturing program for leads tie content creation to new business growth. Use your content to attract your ideal client and then convince them that they need to work with with.
3) Speak at industry events
If your target prospects are in the food and beverage industry, then you need to be at every food and beverage conference you can afford. What's more, you should leverage your expertise in marketing for this industry into a speaking gig. This type of visibility is so extremely valuable, but it's not always easy to gain a coveted spot on the agenda.
The first issue is that many agencies have failed to specialize and formulate a strong positioning strategy -- so they are experts in everything and nothing at the same time. If you have category experience and are truly expert in an industry or tactic, begin publicizing that by writing blog posts for your personal blog, on Medium, for industry publications, or your agency's own blog. Join in on conversations on LinkedIn and network with other industry professionals on Inbound.org. Apply to speak at smaller venues and local events, and record your presentations so that you can show the organizers at larger events you have what it takes to command an audience. Create a public speaking plan with a list of activities that will help you increase your credibility and gain the attention of conference organizers.
4) Publish relevant research
Many agencies are building their credibility and authority in an industry by commissioning original research. With original data, the agency's executives can discuss trends and unique insights, and the agency becomes unique in a "sea of sameness" -- it has something no one else has.
Kansas City-based Barkley did this with millennial research. Sparks & Honey collected existing research on Generation Z and created a thoughtful and interesting report on the group. Almighty conducted its own study of customer experience in companies and published a report on its findings along with a guide for best practices.
This could be done by hiring an outside firm, or if the agency can build up an online following of a targeted group of individuals -- say healthcare marketers or real estate marketers -- it could survey its audience for feedback and insights on current issues.
5) Guest blog for industry publications
Guest blogging helps your agency to expand its reach by getting your executives in front of your target prospects and industry authorities or journalists who are looking for experts on topics in your niche. It can also be valuable as a part of an SEO strategy through inbound links.
Before pitching, research sites whose audience would find your expertise valuable, and discover what editors look for in a guest post. Keep your pitch simple and short by outlining the proposed title of the piece, a short description of the article, and key details about the author and why he or she matters, and then send over the completed article. Don't ask, "would you like to see the piece?" Editors don't have time for this type of back-and-forth and won't trust that you will actually deliver a piece that is of high quality and adheres to their editorial guidelines.
6) Show off your agency's work
Clients wants to know that your agency can do what is says it can do, that it has a proven track record of success. Create case studies that detail your agency's process, the type of relationships you have with clients, and the results you delivered. Create a story around how you helped a client to overcome their fears, and help clients to reduce their fear of choosing and spending their marketing budget with the wrong agency partner. In addition, if your agency is creative-focused, submit your work to sites that highlight this type of work and apply for awards that make sense for your business.
7) Check if your website is targeted at prospect

s

Most agency websites are confusing. I never know if it is talking to the press, job applicants, or prospective clients -- the latter should be the focus because your website's ultimate goal should be to get a prospect to call you, contact you, and ultimately, hire you. Your "about page" should be focused on telling prospects who your agency is and what it can do for a specific target audience -- prospects should be able to identify if your agency is not a good fit for their business. You should also have a clear conversion path defined for visitors to your site so that you can capture the 78% of marketers who independently search for a new agency.
8) Get involved with a cause
People want to work with companies and people whose values align with their own, and an agency that highlights a cause or initiative that is important to their team is one way to make this connection. One great example of this is the Dalton Agency based in Jacksonville, Florida. Its site highlights its Dalton Cares program where the agency donates its creative resources each year to create posters for non-profit organizations. Another example is Wongdoody's Women in Advertising scholarship program.
9) Highlight your reputation for being a great partner
When you are creating a case study, ask for a testimonial from the client. Include this in your case study, but also use these quotes from clients on your about page, contact page, and in your promotional materials. These testimonials force prospects to consider the happiness and satisfaction of previous clients, and it helps them to see themselves in their shoes.
10) Engage on social media
You might not be selling your services over social media, but it's still an opportunity to humanize your company, and as seen in the chart above, you never know who might be reading your posts and refer you to an interested potential client. This is all about reinforcing the values of your agency through your online interactions and communications. Make even the shortest updates count to get more referrals.