Ever since I started playing guitar in elementary school, the only online tablature I've trusted to teach me how to play my favorite songs have the highest quantity and quality of ratings. To me, a substantial amount of people vetting a certain tab for accuracy and giving it a five-star rating means that it's the best tab out there. It also saves me a ton of time from having to compare every single tab's accuracy to one other.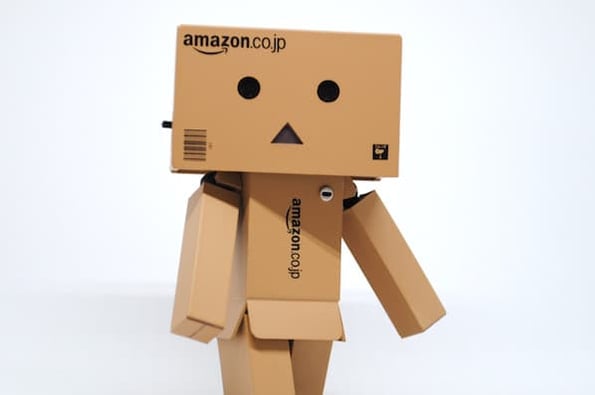 If you sell products on Amazon, the same principle applies. Reviews are crucial for driving sales on Amazon. Humans evolved to follow the crowd and assume that the majority is always right, so the more reviews you have and the better their ratings, the more credible and trustworthy customers will perceive your products to be.
However, according to analyses conducted by the Washington Post and Fakespot, a tool that leverages artificial intelligence to assess the trustworthiness of reviews left on Amazon, Yelp, TripAdvisor, Best Buy, Walmart, and more, over 60% of customer reviews in the electronics, beauty, sneakers, and supplements product categories on Amazon were fake or paid for.
The quantity and quality of your customer reviews have a huge impact on your rankings and ability to sell on the platform, so Amazon is starting to crack down on merchants who manufacture their products' reviews. If they catch you manipulating your customer reviews, they can suspend your account, ban it, and even sue you.
To avoid Amazon's wrath and start garnering the most organic reviews on the platform, we'll dive into three strategies that can convince your customers to leave genuine reviews on your product pages. Read on to learn how to get Amazon reviews with integrity.
How to Get Reviews on Amazon
1. Sell a product that's worth getting reviewed.
Today, we operate in a world where a lot of people prioritize gaming the system over providing the best brand experience possible. Fortunately, in regard to their customer review system, Amazon has caught on to this hollow tactic.
In 2016, Amazon banned incentivized reviews -- which were customer reviews given to brands in exchange for a free or discounted product as long as the reviewers revealed they received an incentive for their feedback.
These incentives were artificially inflating brands' average ratings, so Amazon decided to level the playing field. Like we mentioned before, if they catch you manipulating your customer reviews, they can suspend your account, ban it, and even sue you. In fact, they take their customer reviews' integrity so seriously that they don't even allow your family members to leave reviews on product pages.
With this in mind, don't even think about incentivizing or selling a positive review on the eCommerce platform. Instead, to get the best reviews possible, focus on crafting a high-quality product and providing top-notch customer service. This is what will truly convince customers to leave genuine five-star reviews on your product pages.
2. Send follow-up emails to customers.
Amazon lets you send automated follow-up emails that ask for product reviews to customers after they order one of your products. However, Amazon also requires you to follow a strict set of guidelines when using follow up emails, which don't allow you to include marketing messages, link to other websites, or ask for, demand, or incentivize positive reviews in these emails. So when you're drafting your follow-up email, it's best to just politely ask for a candid product review.
According to JumpSend, an Amazon email automation and coupon distribution tool, sending more than three emails per order will annoy your customers and lead to diminishing returns. At the most, JumpSend recommends sending a delivery confirmation email to get your customers excited about your product, an email two days after delivery that asks for an early review when the product is still fresh in your customers' minds, and an email a week after delivery as a last ditch effort to convince your customers to leave a review if they haven't already.
3. Add a package insert in your shipment.
Another way you can encourage reviews on Amazon is by adding package inserts in your shipment, which are printed messages that list out your product's instructions, your company's contact information, or a request to leave a product review on Amazon.
Image Credit: Etsy
You want your package inserts to instantly attract your customers' attention, so hire a professional designer to craft visually appealing package inserts for your company.
Your package insert should also convey your request in a polite and simple manner, so make sure you write clear, concise, and respectful copy. It's also crucial to remember that incentivizing reviews breaks Amazon's terms of service, so when writing your copy, just focus on how important reviews are to your business, gently ask for the customer's support, and emphasize how grateful you will be if they help you out.
In marketing, integrity trumps all.
Nowadays, trust, not attention, is a marketer's currency. You can attract all the eyeballs in the world, but if people don't trust you, you'll never sell anything. So even though our two-step process won't help you garner the highest quantity of reviews or possibly even the highest quality of reviews, it'll help you gather the most organic and genuine reviews. And in a world where only 4% of consumers believe marketers and advertisers practice integrity, being authentic isn't only the right thing to do, it's the best thing to do for your business.