Over 2 billion logged-in users visit YouTube each month. That means billions of people are seeking out and finding value in content on YouTube, from movie trailers to product hauls to tutorials, interviews, and more.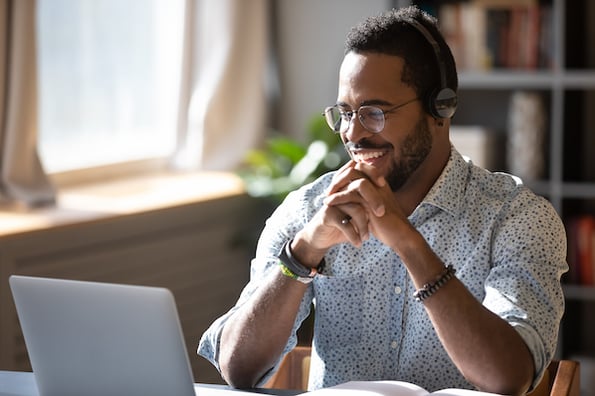 A YouTube plugin is therefore a must-have plugin for WordPress. It enables you to create, add, share, and promote YouTube videos and channels on your site. Adding this content can improve the visitor experience, help you rank in video carousels on SERPs, and drive more traffic to your WordPress site.
In this post, we'll check out the best plugins that make creating, uploading, and sharing videos on your WordPress website effortless.
Why Add YouTube Content to Your WordPress Website
There are dozens of benefits to adding YouTube content to your WordPress website: brand awareness, consumer preference, and lead generation are just a few. Let's look at a few eye-opening stats that emphasize the importance of using video content:
Now that you understand how YouTube content can help accelerate your marketing strategy, let's look at some WordPress plugins that can help simplify the process.
Best WordPress YouTube Plugins
While you can embed a YouTube video in a WordPress post or page by simply copying and pasting a link, you'll need a plugin to create galleries, insert your YouTube page, or display a list of videos from external creators in your sidebar.
The best plugins will not only make it easy to display YouTube videos on your WordPress site in these ways — they will also optimize the load time of these videos so your site's speed and SEO is unaffected. Let's check out our top picks, which include free and premium options so you can add video to your site on any budget.
Best for: Optimizing performance of embedded YouTube content
Embed Plus Plugin for YouTube is a feature-rich plugin that's free to download from the WordPress plugin directory. With this YouTube channel WordPress plugin, you can embed a YouTube video, channel, playlist, and even a livestream with the Gutenberg block editor.
You can then choose from several settings options in your dashboard. For example, you can turn the YouTube channel or playlist you want to feature into a responsive gallery. You can set these galleries to play automatically and continuously, or allow users to play multiple videos within the gallery at once. Finally, you can allow JavaScript deferral so that the plugin's scripts only begin executing after a page is loaded. This will improve the initial load time of your pages, which will help improve the user experience.
Below is a gallery layout featuring a YouTube playlist of TED Talks.
Best for: Lazy loading YouTube videos
WP YouTube Lyte is a free WordPress YouTube plugin specifically focused on performance optimization.
When adding links to a YouTube video or an entire playlist, this plugin takes over for WordPress's core embed functionality and inserts "YouTube Lyte embeds." These look and function like any other embedded YouTube video, but do not require requests to the YouTube server to play. This allows you to lazy load your videos and playlists, which substantially reduces download size and rendering time. As a result, the performance of your pages will improve dramatically.
It's important to note that you will need to get a Youtube API key to unlock the full functionality of the plugin. With a key, the WP YouTube Lyte plugin can access the YouTube API and retrieve the thumbnail, title and description of the videos you add.
To learn more, check out this detailed plugin tutorial by YouTuber Jerry Banfield:
Best for: Displaying YouTube galleries in multiple layouts
The Video Gallery plugin by Total-Soft is another free plugin that allows you to create an unlimited number of YouTube video galleries.
With this plugin, you get your pick of over 10 themes or layout options, including video thumbnail galleries, parallax galleries, grid galleries, and more. You can also add hover effects, lightbox effects, and pagination to any of these themes. There's also a premium version of the plugin available that comes with hundreds more fonts, hover effects, and styling options if you need them.
Take a look at one of the free themes below.
Best for: Creating unlimited customizable YouTube galleries
With the ELEX WordPress and Youtube Video Gallery plugin, you can add and personalize as many YouTube galleries as you'd like to your website, including whole channels, playlists, or individual videos. With a performance-focused design, it makes use of the YouTube API to provide personalization choices, including the ability to automatically sync, and add pagination to optimize the appearance and loading time.
You can grow your channel's subscriber base and the amount of time website visitors spend watching your videos by embedding your YouTube videos directly on your page. Additionally, it allows you to add a subscribe button to every gallery, which will instantly redirect visitors to your channel. When you post a new video, the plugin allows you to manually sync your channel or particular playlists. It also allows you to set up automatic syncing at daily, weekly, bi-weekly, and monthly intervals.
Here is an example of a gallery with a header video and subscribe button.
Best for: Displaying YouTube feeds with CTA buttons
Feed Them Social was designed to bring social media feeds and WordPress sites together. That way, site owners can showcase their other platforms while ensuring visitors stay on their sites longer.
With this premium plugin, you can create and display responsive social feeds for YouTube as well as Facebook, Instagram, Twitter, and Pinterest. You can display these feeds on any post or page or in your site's sidebar and add Share, Like, and Follow buttons to them.
Best for: Incorporating YouTube videos into image galleries
Envira Gallery is a premium WordPress gallery plugin that you can use to add visuals to your website.
With this plugin's built-in drag-and-drop builder, you can quickly and easily create YouTube video galleries — as well as image galleries — that engage and delight your visitors. All you need to do is enter your video's URLs and Envira Gallery will automatically grab the image thumbnails for you.
Best for: Combining multiple YouTube feeds into one
As one of the best YouTube channel WordPress plugins, Feeds for YouTube is designed to enable you to embed entire YouTube channels on your website, not just individual videos.
Feeds for YouTube has a free and premium version. With the free version, you can automatically post responsive and customizable feeds. To format them on your site, you can choose between three layouts: a grid layout, list layout, or gallery layout. If you upgrade to the premium version, you'll get enhanced functionality to combine multiple feeds into one and display a YouTube feed in a carousel slider, for example.
Here's a look at a GoPro feed of YouTube videos.
Best for: Monetizing YouTube playlists with ads
Ultimate Video Player Wordpress Plugin is a powerful video and audio plugin for WordPress. With this premium theme, you can create an unlimited number of playlists and each playlist can have an unlimited number of videos and audio files from different sources, including YouTube. You can pick a "skin" for your playlist and enable users to select subtitles and playback speeds. And you can monetize these playlists with popup ads or ads that appear when a user pauses a video.
Here's a YouTube playlist demo with a dark skin.
Best for: Customizing YouTube embeds
EmbedPress is an excellent plugin for customizing YouTube embeds on your site using either the Gutenberg editor or Elementor page builder.
You can embed your own logo, CTA links, and subscription buttons in your YouTube embeds to ensure they're on brand and to boost your own followers. You can also enable closed captions and live chat for every video. You can even allow autoplay, display video annotations and related videos, and more.
Here's a look at how to add a custom logo to a YouTube embed in the Elementor editor.
Best for: Creating water-marked video galleries
Universal Video Player is a top-selling WordPress YouTube plugin in the CodeCanyon marketplace. With this premium plugin, you can create and add playlists to your site simply by entering the IDs of the videos you want to feature. The plugin will automatically retrieve the video thumbnail, title, and description from the YouTube servers and display them. You can choose to display the playlist with images or text only though.
To further customize these playlists, you can choose a skin and color scheme and add a logo or watermark.
Below is a demo gallery created with Universal Video Player.
Best for: Creating a video sharing site
With Automatic YouTube Gallery, you can automate the process of adding YouTube videos to your WordPress website and create a video sharing site in no time. Just add a YouTube username, channel, playlist, or search term or upload a custom list of video URLs. Then, add the video gallery to your site via a shortcode, Gutenberg block, or sidebar widget.
This plugin has a free and premium version. The premium version comes with the sidebar widget as well as several themes for displaying your YouTube galleries as sliders, inline popups, and more.
Below is a YouTube gallery in the popup theme.
Integrating YouTube on Your WordPress Website
A YouTube plugin will enable you to create, upload, and share YouTube videos and channels on your website with ease. Adding this content on your site can not only improve the user experience — it can also help boost your chances of ranking in video carousels on SERPs and drive more traffic to your site.
Editor's note: This post was originally published in October 2019 and has been updated for comprehensiveness.