Creative agencies are at the heart of the campaign process for their clients. Did you know that over 75% of agency marketers believe that they directly influence revenue? From this stat, it's easy to see that, whether your agency specializes in advertising or branding, you're actively helping clients reach their revenue goals.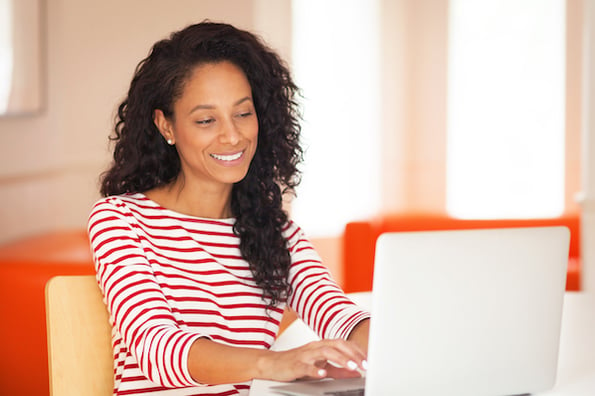 But maybe your agency hasn't been growing as much as you'd like. If you're finding that you're having trouble gaining qualified leads and sticking out from competitors, you've come to the right place.
Growing your agency happens from the inside. In this post, we're going to talk about seven things you can do in-house that will help your agency grow. When things are uncertain, refer to these tips to grow your client base and develop lasting strategies that will support your business.
How to Grow Your Digital Marketing Agency
This is my first sentence about my post.
Adjust your pricing model if needed.
Find and optimize keywords on your website.
Use tools to create a scalable strategy.
Determine an upselling process.
Have a specialization as a selling point.
Branding is an image that gives definition to your company in public. Sometimes, the first contact prospects have with agencies are their brand, so yours should speak to your agency.
For those just starting out with branding, think about your company's mission and goals. From there, create a branding strategy that keeps those values, and your customer's needs, at the helm.
Think about colors, symbols, and formats that represent the values of your organization. For more resources, check out some of these branding strategies and tips.
If you have a brand strategy set in place, focus on improving its structure. Invest in upping the branded content on your social media and website. Your specific, unique style will draw the eyes of customers, and the messaging will keep them engaged.
2. Adjust your pricing model if needed.
Do your prices accurately reflect the quality of your service offerings? If not, it might be time to adjust them. Make sure the price matches the effort, especially if you've experienced an increase in clientele.
A set pricing model ensures you have enough resources to allocate within your company. You can charge hourly, by commission, or at a fixed rate. But in any case, if you change the pricing model, make it scalable.
Scaling alleviates the need to constantly change pricing in the future. Frequently adjusting pricing models may result in a loss of certainty with clients. So, reflect what you offer with pricing, stick to it, and alert customers of the adjustment.
3. Find and optimize keywords on your website.
Think about some of the keywords most commonly associated with your company. Your industry, target audience, and offerings are most likely keywords essential to your business. A social media marketing agency, for example, might use keywords "marketing industry," "social media agency," "social post scheduling," and "social network analytics."
When you figure out useful keywords, use them on webpages and in supporting content following SEO rules.
Optimizing your content with keywords gives those web pages a greater chance of ranking highly on Google. Google reads SEO language used on web pages to suggest the best ones for search queries.
For instance, assigning negative keywords makes your content show up on more relevant SERPs. In addition to negative keywords, producing branded content with those keywords gets your brand more reach, especially on Google.
A keyword research strategy exposes the content you produce to a wide range of valuable prospects. The right keywords will help draw in the right people.
4. Use tools to create a scalable strategy.
The process you have for attracting new clients should be able to grow with your company. Your current strategy may not be scalable. Let's talk about how to create one that's more flexible.
First, identify where in your strategy variables like time management and workload become a problem. When you know what to focus on, you can come up with a solution that serves your company's goals.
Your new strategy should have room to expand as your company does. Take ArchiMedia, for instance. The New Zealand-based company went from offering a few marketing services to being a full-service inbound agency. Using HubSpot's growth platform, the team expanded their strategy into a scalable one that supported the new services.
The growth platform is a mix of HubSpot's CRM, marketing, and sales tools, specifically designed to maximize growth. ArchiMedia's team created CTAs, landing pages, forms, and analytics to refine lead capture. In five months, their newly expanded strategy doubled leads and increased turnover rate by 30%.
The new strategy fits the expanded services, and makes the process organized and streamlined. If you're not yet using tools to help you improve your strategy, it might be outdated. See what you can do with automation software — it may be what you need to flexibly grow your process.
5. Determine an upselling process.
Upselling offers more services to a customer on top of what they've agreed to purchase. It involves explaining to the consumer why they can't be without another product. Think about being asked about dessert after finishing dinner at a restaurant — that tactic is upselling.
Agencies with an upselling process can use it to strengthen client relationships by providing for them at another stage of the buyer's journey. Instead of just offering the social media package to clients, offer analytics reporting for an added fee so they won't have to worry about it later.
Think about what you can add to solve the challenges of your target audience beyond your core product. That way, your company earns more business. For more resources about how to upsell, check out these posts:
6. Leverage client referrals to earn new customers.
Agencies often rely on referrals to boost lead generation. Referrals earn qualified leads from already existing clientele. Being proactive about collecting them gives you a larger sphere of influence, even if clients are already referring.
Referrals help you gain clients with similar challenges to the ones of your buyer personas. They can work towards increasing your market share and drive revenue.
Ask clients for a referral after they've shown satisfaction with your work. For supporting content, send an NPS survey, create an offer to share, or build an email template. When you ask clients, you'll have measurable content to give.
When you ask customers, think about giving an incentive so your client will be more inclined to take part. Alternatively, you can start a referral program, so you'll always have a set process for referrals. For more ideas about how to use client referrals, check out this list of 14.
7. Have a specialization as a selling point.
Whether your agency offers one specific skill set or a multitude of services, focus on a specialization. In other words, choose one offering that your customers love, and use it as a selling point.
Having a specialization helps you earn leads looking for companies with that expertise. When they find your business, they'll be exposed to the full range of how you can help, giving you an upselling opportunity.
Specialization also helps with branding, as customers identify one service the company is known for — defining your business to prospects. If your social media agency runs near-foolproof campaigns for clients, market that component, and use client referrals to gain more business in that sector.
You can also use specializations to point out which offering needs more clients by using referrals to revamp and remarket to target customers.
Whether you're part of a young agency that's just starting out, or in the process of revamping, there's always room for improvement. Maybe you've had a couple of these ideas on the back burner. It might be the perfect time to really dive into how they can help your business in the long run.
What are going to choose from this list to grow your marketing agency? I can't wait to see what you come up with.