When we think about visual marketing content, it's easy to default to popular mediums like television, web video, and social media. It's for good reason, too. These channels do a great job of grabbing your audience's attention and getting them familiar with the visuals related to your brand.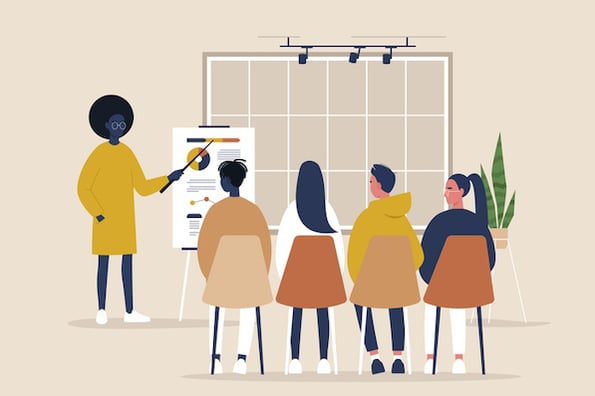 But, there's one type of visual marketing content that's sometimes overlooked by marketing teams. It's not as flashy as high-end influencer videos or Super Bowl commercials, but it's one of the most effective and reliable forms of marketing content.
Infographics are an excellent marketing tool for educating customers and sharing information. They describe a product, service, dataset, or action in a visual way so that it's easier to comprehend as the reader. Infographics have been used for marketing purposes since the 19th century and they continue to be an effective tool for marketers to this day.
Read on for some additional stats you should know about infographics this year.
Infographic Stats to Know in 2020
Marketing Efforts
Buyer Behavior
Sales Engagement
Social Media
Using Infographics With Your Marketing Strategies
Infographics are used in a variety of marketing campaigns. You can use them to educate buyers about new products or services, or you can use them to enhance your marketing content by adding an eye-catching visual element.
You can also utilize them to explain how to use a product or service effectively. Adding visuals to your onboarding process can make it a lot easier for new customers to learn how to use your product or service — which can make a significant difference in customer satisfaction and retention. After all, your customers may be happy when they buy your product, but they won't be thrilled for long if they can't figure out how to use it.
If your looking to create you're own infographics, learn how to create infographics with free PowerPoint templates.