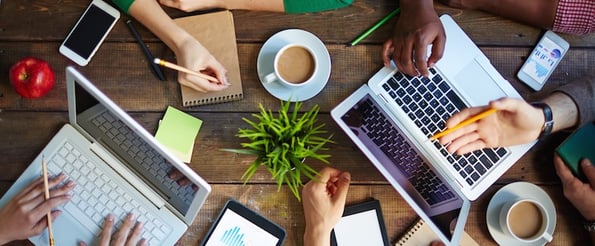 In the past, content marketing revolved around one thing: your blog. Marketers lived by the promise that if they wrote quality articles on their website's blog, traffic would come. And after decades of interruptive television commercials and dinnertime cold calling, it was a welcome change in the world of marketing and selling.
But, your website isn't as important as you think -- at least not on its own. Top content marketers aren't simply cranking out blog posts and ebooks. Instead, they're publishing on Medium, exploring live streaming video, and project managing web development tools. Between all of these rising trends, content publishing is becoming decentralized across the web.
Just like it sounds, content decentralization is the movement away from website-based publishing in an effort to reach beyond the limits of your current audience and build a community where people are already consuming content. It's not meant to replace traditional content marketing, but instead, augment it.
In the infographic below, we've gathered actionable data to help you realign your priorities with the content consumers want. For even more insight on the future of marketing, be sure to download the 2016 State of Inbound report.
Want more data on the future of content marketing? Download our free 2016 State of Inbound report.