Email has seemingly been on the brink of extinction for about a decade now. Over the past few years alone, email has been called "dead," "not dead, evolving," and even "dead, again." But as you can likely tell by the steady stream of messages still flowing into your inbox every day, not to mention the ones you write and send yourself, email continues to keep on keeping on.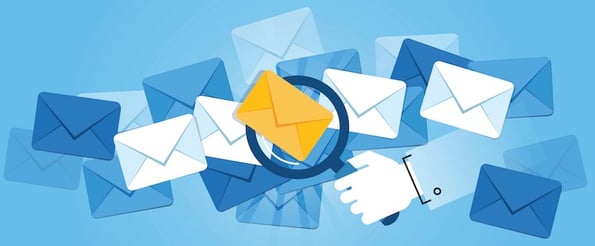 With the state of email marketing constantly in flux these days, and with a nearly endless supply of tips and tricks floating around, separating the valuable resources from the noise can be a real challenge.
To help you make sense of all the email marketing information out there, we've put together this list of websites that you should bookmark. While some of the sites are geared toward providing email marketing stats and best practices, others offer helpful tools for making your job (and life) easier.
7 Websites Every Email Marketer Should Bookmark
Here's another great resource for finding email inspiration. But in contrast to the Really Good Emails website, which showcases emails of all kinds, the HTML Email Gallery exclusively showcases examples of design-heavy, HTML emails. It's a great site to bookmark if you're looking to take the design of your emails up a notch.
Touchstone Subject Line Analyzer tool will show you projected open rates, click rates, and other helpful stats based on Touchstone's database. It's like taking your subject line for a test drive before making the decision to use it.
The tool also lets you upload your own email data, so you can see how your actual subscribers are responding to your subject lines. While using Touchstone's full database for analyzing subject lines is great for identifying trends, using your own data can give you insight into what's working (and what's not working) with your specific audience.
After running an email experiment (e.g., testing which subject line receives more opens) and collecting all the data, there's one question that email marketers are often left with: "Are my findings statistically significant?"
With the free IsValid web tool, you don't need to be a statistician in order to answer that question. Just enter the sample size and conversions/metrics from your original data set, then do the same for your experimental data set, and voilà: IsValid will automatically analyze the results and show you the degree of statistical significance. No math required.

This post you're reading right now ... we've got a ton more like it. In fact, we have a whole subset of our blog dedicated to email marketing content.
HubSpot also offers a free Email Marketing Certification course for you to skill-up with. Sign up for the course here.
As its name implies, The Best of Email is a website dedicated to highlighting top-notch emails that you can use as inspiration for your own email marketing campaigns. From examples of 'welcome' emails to killer email newsletter designs, The Best of Email has something for everyone.
Want to make sure your emails will reach their intended destinations? SendForensics has got you covered with their free Email Deliverability Test.
After you sign up for an account, SendForensics will provide you with an email address that you can add to your contacts list and use for testing. When you send an email to that address, the Email Deliverability Test will provide you with a deliverability percentage (see screenshot below for example).
One more shameless plug: Our research site -- HubSpot Research -- offers a ton of data across all facets of marketing. But if you go to the site's chart-building tool, and filter the data by the "Email" category, you'll be able to get your hands on our latest email marketing insights.
From exploring email open rates by company size, to checking out clickthrough rates by annual revenue, there's a lot of great email marketing data available. And best of all, we're always updating HubSpot Research with fresh findings.
Know of any other great websites that email marketers should bookmark? Share them in the comments section below.