According to Forbes, Americans are exposed to about 4,000 to 10,000 brand messages every day. People are inundated with emails, TV commercials, and drive-by billboards everywhere they go. This messaging blitz means customers don't pay attention to your business.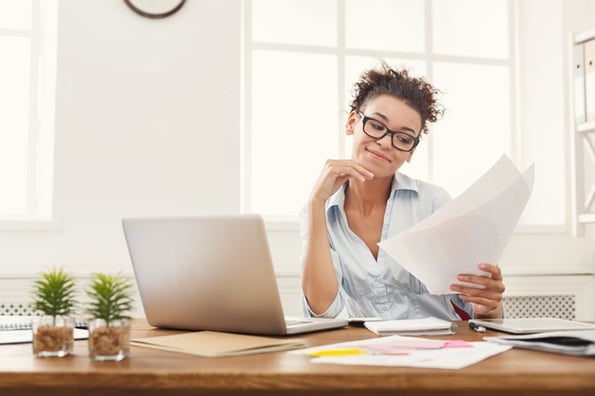 Because customers are bombarded with so many messages, they're bound to ignore a lot of your brand's communications. Your customers may take a quick glance without even engaging with your content. To solve for this, your marketing efforts must focus on breaking up the monotony.
Web push notifications offer a solution to differentiate your messaging methods from the competition. This channel lets you send brand alerts to your subscribers as they browse the internet. As long as you deliver relevant messages to your audience, you can meet them where they are without competing for their attention. The purpose of web push notifications is to encourage customers to visit your site and reengage with your brand.
In this post, we'll cover how to add web push notifications to your WordPress website.
What is a web push notification?
What is a web push notification? Web push notifications are website alerts sent to subscribers via a desktop or mobile web browser. These messages slide in at the top right-hand corner of a desktop screen or appear on a mobile device as a banner. Web push notifications are delivered to the subscriber regardless of whether or not the subscriber is on the website that's sending the message.
Web push notifications are targeted messages to your subscribers that include the following elements:
Notification Title: Some brands use their company's name.
Notification Content: This is the body of the message. Depending on the browser, the message should be no more than 120 characters.
Notification URL: This is the domain sending the web push notification.
Notification Icon: This icon is usually the company's logo.
Browser Icon: This icon is the logo of the browser sending the notification. You may have the option to remove the browser icon.
Source: VWO
Why Add Web Push Notifications to Your WordPress Site
Web push notifications are opportunities to communicate directly with your visitors. These messages can bring visitors back to your website.
Similar to email, push notifications are permission-based engagement. Your visitors sign up to receive these messages, so they are more receptive to engaging with the content. As long as the messages are relevant, visitors will want to get alerts about new blog posts or product promotions.
Push notifications also re-engage visitors. Let's say a shopper signs up for alerts, adds items to your site's shopping cart, and then abandons their cart. With push notifications, you can send that shopper a reminder to revisit your site to purchase the items. You can even persuade the shopper with a limited-time coupon code
Will push notifications work for all your marketing efforts? Definitely not. But push notifications can be an effective tool to help engage some visitors while boosting your WordPress site traffic and potentially your revenue.
How to Add Web Push Notification to Your WordPress Site
Plugins make it easy to add web push notifications to your WordPress site. Here are a few recommended plugins to help you.
Push Notifications for WordPress includes a built-in hub for you to directly send push notifications — without using a third-party server. When visitors land on your site, they will receive a prompt asking to receive notifications. You then can send targeted notifications to your audience. This plugin also includes integrated analytics, giving you a detailed overview of how your notifications performed.
Source: Delite Studio
Push Monkey Pro is specifically designed to help you send push notifications to earn abandoned cart revenue. With this plugin, you can remind shoppers to complete their purchases. There's also the option to segment notifications based on subscribers' behaviors and geolocation to send more relevant messages.
Source: WordPress
This web push notification plugin helps you increase your website engagement. You can customize the opt-in process by choosing when and how to ask your visitors for permission to receive notifications. You also can configure notification delivery at preset intervals. For example, you can schedule notifications to be delivered in the future based on a subscriber's time zone.
Source: WordPress
iZooto is easy to install with its one-click activation that integrates with your WordPress website. After installation, you can create an automated series of notifications to engage with your subscribers. Make your notifications more appealing to your subscribers by adding rich media, like icons, images, emojis, and call-to-action buttons.
Source: WordPress
With an easy-to-use interface, PushAlert lets you edit your push notifications within the WordPress editor. You can craft your notification and then automatically send it when you publish a post. PushAlert also offers multilingual support where a single notification can be sent in multiple languages and automatically gets delivered in the subscriber's language.
Source: WordPress
Best Practices for Using Web Push Notifications
Similar to any marketing tool, it's important to have a strategy before implementation. Here are a few best practices to help you build an effective plan.
Create a sense of urgency. When sending push notifications, give subscribers a small window of time to take action. This urgency will compel subscribers to visit your site now, rather than later.
Be conversational. Stuffy jargon won't convert well on push notifications. Instead, write in a welcoming tone as if the subscriber is talking with a friend.
Make personalized suggestions. Push notifications must be relevant to the recipient. You can tailor your message based on the subscriber's demographic or psychographic characteristics.
Customers get inundated with thousands of brand messages every day. Separate your business from the competition by sending web push notifications to your customers. These website alerts get delivered directly to your subscribers via their web browser so you can reach them wherever they are. Plus, plugins make it easy to add web push notifications to your WordPress site. Take advantage of web push notifications reengage visitors.