The travel industry is a booming business sector. In fact, one out of three U.S. millennials is willing to spend $5,000 or more on their vacations. Many of these high-paying travelers start their search for vacation packages online.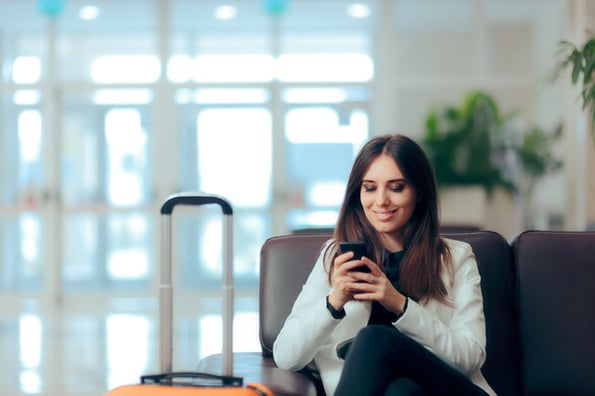 Travel business sites help their customers find the best destinations, get the latest travel news, and book reservations. These sites act as a virtual concierge — guiding visitors to plan and book a great travel experience.

WordPress themes help you create a travel website that's both visually appealing and useful for your visitors. Altair is one of the best themes for travel businesses because it includes responsive layouts that fit all device screens, parallax backgrounds to create stunning destination pages, and advanced search filters to help your visitors find tour packages. And, paired with the right hotel-booking plugin, this theme can help you create an attractive WordPress website that's entices people to take that vacation they've always wanted.
In this post, we'll cover the key features of the Altair WordPress theme.
What is Altair WordPress theme?
Altair is a premium WordPress theme for creating a travel agency, tour guide, or booking website. With this theme, you can build advanced tour searches, destination pages, and booking forms to help your visitors book their dream travel itinerary.
Source: Envato Market
Key Features of the Altair WordPress Theme
Travel businesses must create a stunning online experience to encourage visitors to book trips. Altair is a modern WordPress theme designed to capture the attention of travelers. Below are a few key features of the theme that will help you build a travel site that rivals the competition.
Drag-and-Drop Builder
Altair is a user-friendly theme for non-tech savvy website builders. The theme's drag-and-drop builder helps you create pages with ease. Simply click the article you want to edit and place it effortlessly into the desired area. This feature makes it easy for you to design every element of your website.
Responsive Layouts
There are six content page templates available with the Altair WordPress theme. All the layouts can be fitted to both full-width and fixed-width presentation styles. These responsive layouts adjust to match your visitors' desktop and mobile screens to enhance the website experience. Plus, you always have to option to deactivate the responsive feature with one click in your admin panel.
Source: Envato Market
Custom Pages
With the Altair theme, you can easily build one-of-a-kind destination pages to engage your visitors. The parallax background module offers a dynamic visitor experience without you having to write a single line of code. Also, the theme's custom post feature lets you build unique pages to showcase tour packages, customer testimonials, and pricing options.
Source: Envato Market
Travel Booking Management
The Altair theme helps your visitors effectively manage the travel booking process. The theme provides your visitors with advanced search filters to find tour packages by start and end date, maximum budget, and keywords. When visitors find the perfect match, they can use the theme's built-in booking form to confirm their accommodations or travel packages via email.
Source: Envato Market
Become an online tour guide for your website visitors. With the Altair WordPress theme, you can build a top-notch travel website that includes responsive layouts, custom destination pages, and advanced search filters. The best part is no technical skills are required to use any of these features. So, start building your website today and help your customers book an amazing travel experience.