So you've decided to create a website where you can publish content, but you're unsure which platform to use. When comparing WordPress vs Tumblr, you'll notice some similarities, but mostly, a slew of differences. By honing in on these differences and deciphering which is a better fit for your needs, you can select the best provider for your website.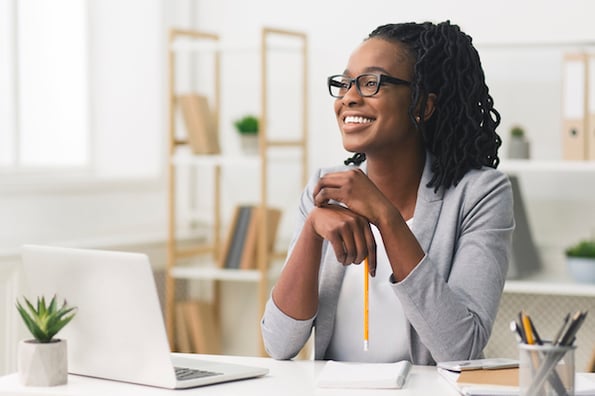 There's a lot to consider when building your site. How many users will help run it? How often will you add new pages? How much control do you need over appearance and functionality? And have you considered more technical aspects such as performance, security, and speed?
We've outlined the most significant differences – and similarities — between WordPress vs Tumblr to provide you with answers to these questions. Let's take a closer look at the key differences between the two platforms below.
Tumblr vs. WordPress
Tumblr is a free publishing platform that offers blogging and social networking features in one place. It's ideal for publishing multimedia content to attract readers and establish topic authority. WordPress.org, on the other hand, is a multi-purpose content management system that offers thousands of widgets, plugins, and themes for creating sites with more advanced functionality.
With Tumblr, you won't need to worry about site maintenance, speed, security, or performance. You won't have to find a hosting provider or configure a bunch of settings. You won't even have to purchase and register a custom domain name if don't want to. This makes it easy to set up a site and start publishing content and building an audience quickly. It's also ideal if you're looking to build a website on a budget.
In exchange for this speed and ease of use, you'll have to forgo a lot of control over the appearance and functionality of your site. In fact, you won't even technically own your site. That means it could be suspended at any time if you're found in violation of Tumblr's community guidelines.
WordPress provides you with much more flexibility — and, as a result, requires a much steeper learning curve. You'll need to download and install the software, sign up for a hosting service, and install any plugins you need to help manage the security and performance of your site. While these responsibilities will require more time, effort, and budget, they'll also enable you to build a site that looks and does exactly what you want.
Pro tip: You can also work with a WordPress developer to craft a custom site.
Now that we've given a brief overview of these two platforms, let's compare WordPress vs Tumblr in regards to price, SEO, blogging, and business.
WordPress vs Tumblr: Price
When selecting a publishing platform for your business, you need to find an option that meets your needs and your budget. Below we'll compare the costs associated with creating and running a blog on Tumblr and WordPress so you can pick the solution with the right price and functionality.
Tumblr Price
Tumblr is a free publishing platform with over 450 million users. To publish your content on Tumblr, you simply need to sign up for a free account.
By default, you'll be set up with a Tumblr subdomain that looks like: https://mywebsite.tumblr.com. If you'd prefer to have a custom domain, then you can purchase one from a third-party registrar like Domainr and connect it to your Tumblr account. A custom domain costs between $10 and 40 per year.
You may also need to factor in the cost of a premium theme. While there are many free themes available in Tumblr's official repository, you may have to opt for a premium theme to get the exact look you want for your site. Premium themes range from $9 to $49.
Tumblr, like the free blogging platform Blogger, does not run ads on its users' blogs. Since platforms like Wix and Weebly do run ads on their free users' sites, Tumblr is an appealing option for beginners and other types of users with small budgets.
However, it's important to note that Tumblr has placed ads on its users' blogs in the past and may do so in the future, according to a policy thread labeled "On-Blog Advertising."
WordPress Price
WordPress's open-source software is free to download and install, but there are costs associated with running a site on this self-hosted platform. To launch your site, you'll have to pay for domain registration and hosting. For domain registration, you'll pay between $10 to $40 per year. Hosting can range from $3 to $300 per month, depending on the provider and type of hosting you sign up for.
There are other potential costs associated with your site's design. If you don't find a free theme that meets your exact specifications, then you may need to purchase a premium theme, which typically costs somewhere between $60 and $200. You may also need to purchase premium plugins, some of which require a one-time fee while others require an annual subscription.
Because of these variables, building and managing a WordPress site can cost anywhere from a few dollars to a few thousand. Luckily, creating an average blog that rivals one you'd be able to create on Tumblr will be relatively inexpensive. For example, hosting a blog with a free domain on DreamHost can cost as little as $3 per month.
WordPress vs Tumblr for Blogging
Blogging is an essential part of any content strategy. It can help you establish topic authority, build trust with your readers, and improve your chances of ranking in search engines, among other benefits.
Tumblr and WordPress are both designed for blogging but offer very different approaches. Let's compare them below.
Tumblr for Blogging
Tumblr makes it easy to create multimedia post types that feature text, photos, GIFs, links, chat dialogue, audio files, or video. The platform is ideal for creating bite-sized pieces of content like infographics, quotes, and photos rather than long-form content. Let's take a quick scroll through my feed to get a feel for the type of content that's published on this platform.
Tumblr offers more design options than most free publishing platforms. You can choose from dozens of free and premium themes in Tumblr's official repository to create a polished, aesthetically appealing website with multiple pages, sidebars, social sharing buttons, comment sections, and more.
Tumblr's social networking features also set it apart from other WordPress alternatives. Users can easily like, reply, and reblog your posts on their Tumblr as well as their other social accounts, right from their dashboard.
Think of Tumblr as a hybrid blogging platform and social networking site. That's why it's ideal for individuals and businesses looking to generate brand awareness and understand what type of content resonates with their audience.
WordPress for Blogging
WordPress is a much more versatile platform for blogging. While some personal bloggers or small businesses won't need all the settings and customization options WordPress offers, others will need them to create custom post types and engage their visitors with forms, animation effects, video backgrounds, and more.
Take the Gutenberg editor, WordPress's block editor, for example. It not only offers the formatting options and ability to embed images, videos, and GIFS that Tumblr's editor offers — it also offers blocks for adding columns, buttons, image galleries, tables, and shortcodes to your posts and pages. Plus, it's a drag-and-drop editor so you can build your posts and pages in less time. This also means if you're not super technically savvy, you'll still be able to use WordPress efficiently.
With WordPress, you can also select from thousands of themes to design your blog, assign user roles and permissions, make your content public, private, or password-protected. If you'd like to display a list of random posts in your sidebar or add any additional functionality to your site, then you can install a plugin or edit your source code. Some companies even choose to work with developers to create custom plugins.
Because of this flexibility, WordPress is ideal for users with advanced and complex blogging needs.
WordPress vs Tumblr for SEO
Even if your sole focus is on blogging, you're responsible not only for writing high-quality content but also optimizing it for search. Search engine optimization, or SEO, is a valuable tool that helps get the right eyes on your website content.
When deciding where to publish your content, you want to evaluate the built-in functionality and tools a platform offers for optimizing your website's SEO. Below we'll compare Tumblr's selection of features and tools to WordPress's.
Tumblr for SEO
Tumblr offers some of the standard features for optimizing your on-page SEO. You can add a title, custom URL, and tags to your posts, for example. But to further optimize your posts — say, by adding image alt text, meta descriptions, and multiple heading styles — you'll have to edit the HTML code of your blog. This can be tricky if you don't have a strong understanding of HTML.
This lack of built-in SEO features — in addition to the lack of add-ons or tools to help simplify the optimization process — makes it more difficult for non-technical users to get their Tumblr blogs to rank. That's why Tumblr is best for bloggers who are already familiar with or have the time to learn HTML and SEO best practices.
WordPress for SEO
In contrast, WordPress enables users with different levels of technical knowledge to create SEO-friendly sites.
You can easily add image alt-text, meta descriptions, multiple headings, and custom URLs in your posts and pages without coding. You can also download or purchase WordPress plugins from the official directory or third-party sites to help you optimize your site.
The Yoast SEO plugin, for example, will offer suggestions for creating readable text, using your keywords, optimizing your meta descriptions and image alt text, and adding internal links to improve your on-page SEO. Other plugins will help you optimize your images, XML sitemaps, speed, and performance to improve your technical SEO.
More advanced users can also edit the underlying code of their site to remove any unnecessary HTML, CSS, or Javascript that's slowing down their site or preventing search engine bots from crawling and indexing it.
In short, WordPress offers more built-in features, add-ons, and flexibility to improve your site's SEO than Tumblr.
WordPress vs Tumblr for Business
Both Tumblr and WordPress can meet a variety of business needs. The best choice for your particular situation simply depends based on what you require.
Below we'll take a look at a few brands that use each platform to achieve different goals. Let's start with Tumblr.
Tumblr for Business
There are two ways that businesses use Tumblr: for writing and for advertising.
When publishing content on Tumblr, most businesses try to engage a younger segment of their audience. That makes sense considering that 10% of 15-25 years olds and 11% of 26-35 years olds use Tumblr (as of 2020).
In addition to using Tumblr to create and launch a site for your business quickly, you can also purchase sponsored content to advertise your products and brand to targeted users.
That's why Tumblr appeals to brands like Starbucks, Vans, Lexus, and Nike.
WordPress for Business
While Tumblr is great for publishing multimedia content that appeals to a younger segment of your audience, WordPress can serve much broader and diverse purposes.
Whether you want to build a one-page website, blog, portfolio, directory site, membership site, or online store, WordPress can provide the built-in functionality, themes, and plugins you need to build the exact website you want for your business.
While WordPress appeals to small businesses, it's also the go-to choice for larger household names like MTV, Microsoft, Facebook News, and BBC America.
It's important to note that these platforms aren't mutually exclusive. If you use WordPress to build your main website and blog, you can still share this content and engage your audience on Tumblr.
Key Differences Between WordPress vs Tumblr
Both Tumblr and WordPress can help you publish highly visual content, build up authority in a particular industry, and foster an online community. However, each offers unique advantages that appeal to users with different levels of technical experience, budgets, and business needs.
Now that you know what differentiates WordPress vs Tumblr, you're ready to decide which is best for you. Good luck and happy website creating!
Editor's note: This post was originally published in March 2020 and has been updated for comprehensiveness.
| | | |
| --- | --- | --- |
| | tumblr | wordpress |
| Software | Proprietary publishing platform | Open-source content management system |
| Price | Free with Tumblr subdomain. However, you can purchase a custom domain from a third-party registrar for $10 to 40 per year as well as a premium theme. Premium themes range from $9 to $49. | Free to use the software, but domain registration, hosting, and premium plugins and themes range from a few dollars to a few hundred. However, you can host a blog with a free domain for as little as $3 per month. |
| Blogging | Ideal for short-form content. Offers a larger selection of free and premium themes than most free publishing platforms, but lacks content management features and customization options for creating a large or complex blog. | Ideal for custom post types. Offers a drag-and-drop block editor, thousands of themes, and advanced blogging functionality, including user management and content visibility. Customization options are virtually limitless via plugins and coding. |
| SEO | Standard features for customizing your post titles and permalinks and tagging your content. Other basic optimization tasks — like adding image alt text, meta descriptions, and multiple heading styles — require you to edit HTML. | In addition to standard features for optimizing your titles, headers, image alt text, meta descriptions, and URLs, you can select from hundreds of plugins to simplify or automate the process of improving your on-page and technical SEO. |
| Business | Ideal for reaching a younger audience through visual content, like GIFs and memes, or paid sponsored content. | Suits a larger range of businesses and business purposes, including creating a one-page website, blog, portfolio, directory site, membership site, and online store. |