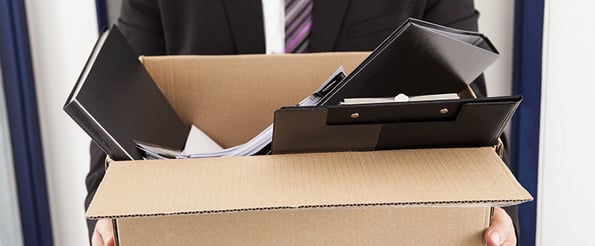 A good PR agency brings a lot to the table. They can increase sales, improve brand reputation, and take care of your marketing efforts, leaving you free to focus on other parts of the business.
But when this isn't your area of expertise, how do you know if they're performing well?
11 successful founders from YEC chimed in with the appropriate time to consider looking for a new firm.
Zero Results or Zero Strategy
If a PR company tells me about how much time and effort they've put into pitching our stuff, but we aren't seeing any actual placements, they'd be gone. Also if a PR company is landing opportunities for us that do not fit within our strategy, for example reaching the wrong audience or mentions that don't talk about our expertise, then we'd fire them.
– Kelsey Meyer, Influence & Co.
Lack of Accountability
I consider firing a PR agency when the results decline and a lack of accountability starts to become the norm. While PR success might ebb and flow, I expect my PR firm to be accountable during lulls and not to make excuses. During these times, I expect to hear the reasons for these lulls and the plans to create new momentum. When you don't get it, it's time to move on.
– Andrew Thomas, SkyBell Video Doorbell
Lack of Enthusiasm
I've been through a couple of horrific PR agencies, and the common trait I see with people at bad PR firms is that they lack enthusiasm for their work, and they often lack a sense of humor. Working in marketing is usually the fun part of my job, but these PR firms take the wind out of those sales. This usually leads to no results.
Off-Brand Coverage
We have a great relationship with our PR firm, the Entertainment Fusion Group. We lay out our goals on a quarterly basis and collaborate to hit them. We've made it clear the types of media that interest us, and the types that do not. Modify is a family-friendly brand. If they earn us media from politicized sites or news outlets that aren't 'family friendly,' we'd have to move on immediately.
– Aaron Schwartz, Modify Watches
Inability to Fix Issues
If your PR team shrugs their shoulders when you communicate that you're reasonably unsatisfied, that's likely a sign that the agency is not going to dedicate resources to turn your campaign around. If they've essentially given up on you, it's time to give up on them.
– Beck Bamberger, BAM Communications
Lack of Communication
I'd fire them over a lack of communication or accountability. I have a strong relationship with my PR team, NRPR Group, because they understand my drive to succeed and I always keep them accountable for securing coverage. They make sure I'm aware of what media coverage and initiatives are pending by sending me weekly reports. Reports keep both parties accountable and informed.
No Proactivity
A great PR agency should be proactive, doing research about your industry and thinking of great stories to tell. If you have to keep coming up with all the ideas and they do not seem actively engaged in your product, then it's probably not the right fit.
Lack of Initiative
If you have to instruct your PR agency in what to do -- telling them what press releases to write, what social media posts to make, and what materials to generate -- they're basically doing an employee's job for a much higher price. Your PR agency should be coming up with the publicity plan and implementing it with minimal input from you. If they're not, fire them and get a social media intern instead.
Poor Writing Skills
Bad writing is not OK. The art of writing is quickly disappearing into the quickly typed, 140-character, emoticon world of communication. However, complete sentences are important and grammar is necessary. Clarity is paramount. A PR agency must have a good writer at their beck and call to consistently communicate on your company's behalf in a brand-appropriate voice.
Inability to Handle a Sticky Situation
In the event that something unfortunate happens internally or externally to our company, we expect our PR agency to be able to represent us appropriately and handle the situation honestly and correctly. If the agency deals poorly with the press or sends out releases that make untrue statements -- trying to deny blame or going against our values as a company -- they are putting us in a bad position.
– Miles Jennings, Recruiter.com
No Analytical Success-Metrics Strategy
A good PR agency will not have a strategy that ends when your article or quote gets published. A worthwhile agency will have comprehensive reporting tools and strategy in place to measure the impact of press in terms of traffic to your website, inbound sales leads, thought leadership, audience engagement, etc. If you're not getting any of these metrics, it's time to look for a different agency.
These answers were provided by members of Young Entrepreneur Council (YEC), an invite-only organization comprised of the world's most promising young entrepreneurs. In partnership with Citi, YEC recently launched StartupCollective, a free virtual mentorship program that helps millions of entrepreneurs start and grow businesses.