We recently launched a new way for HubSpot customers using our Ads tool to get 100% accurate reporting on their ads -- so you can see the return on investment (ROI) of your ad spend efforts.
Why do you need to invest in real ROI reporting? Why is it important for HubSpot to launch this feature for our customers? Because ROI is the most powerful metric marketing and sales professionals have.
Here's how to get started.
Understanding ROI
Last week, I was sitting in my favorite conference room at HubSpot: "Bird." It's named after the Boston Celtics three-time NBA MVP Larry Bird, and this room serves as a reminder that it takes perseverance and hard work to succeed in this world. Larry wasn't the fastest player on the court, but by leaning into his strengths and improving his weaknesses, he became an MVP.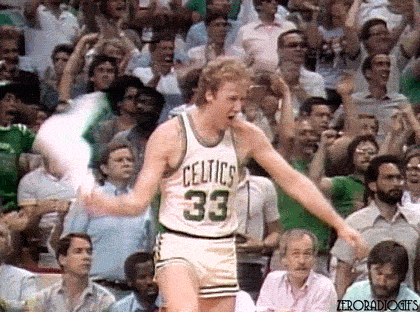 Just like Larry, when we measure our performance, we can identify our strengths and weaknesses and improve our rate of success. I was in "Bird" that day because I had a conference call with a vendor.
This particular vendor's favorite acronym was ROI -- that's right, return on investment. During our conversation, it was clear the vendor knew how to pronounce "ROI" and understood its importance, but it was also clear he didn't know what it means or how to identify and track it.
My guess is that you've been here. You've had a conversation with someone who is trying to make a point about value. And they start throwing around "ROI" like chicken fingers in a high school cafeteria food fight.
This is bad news for marketers and sales professionals because ROI may be the most important metric we have. ROI is the ultimate truth for reporting on our work, justifying our budgets, and getting promoted. We need to identify ROI to connect our efforts to revenue, but it's elusive. It's time for us to take back control of our ROI.
In the same way we shifted marketing and sales from being outbound, interruptive, and annoying industries, the products we use can help us reclaim our ROI.
Clear, Simple, and Automatic ROI Reporting for Our Customers
This effort is a big part of our goal at HubSpot. At company meetings, our product leaders preach customer value, positive ROI, and solving for the user. We take your success personally, and we know that if we can increase the positive return on your marketing and sales investment, your success will become ours.
This starts with giving you the right playbook and bringing it to life through clear, simple, and automatic ROI reporting. We're actively trying to up our game in terms of reporting and insights to make it easier for you to identify the return on your investment and what you can do to improve it.
While ROI can be hard to nail down, HubSpot is in a unique position to help. As the center of your business' growth stack, we can combine sales deals and customer data to give you a crystal clear picture of how your marketing and sales funnels work. This is especially true when you plug your ads into the HubSpot Growth Stack.


To connect ads to your growth stack, start a trial of the Ads Add-on now.
We recently introduced a new connection between your ads, your marketing contacts, and your CRM deals. This powerful connection gives you a 100% accurate and automatic ROI number for your ad spend.
This means no more guessing, math, or estimations. Once it's activated, you'll be able to see the faces and names of the leads your ads generate and exactly how valuable those people are to your business.
How to Get Started With HubSpot Ads Deals ROI Reporting

And start reporting 100% acurate ROI.
1. Start tracking deals

If you haven't already, connect your CRM to HubSpot Marketing. If you're looking for a free, powerful CRM, try HubSpot's.
2. Connect your ads to HubSpot

Integrate your Facebook, AdWords, and LinkedIn ads with HubSpot via the Ads Add-on. The tool integrates your ads data into HubSpot to reveal your complete ads funnel. You can start a trial of the Ads Add-on here.
3. Turn on Deals ROI

Once you've connected your various ad networks to HubSpot, you can activate Deals ROI in the settings. Navigate to settings via this link, then select Deals for ROI.
4. Start reporting 100% accurate ROI for your ads

We can't go back in time to report on your ads ROI, but now all new deals that come through ads will be monitored and accounted for in HubSpot. Marketers can use this data to know what's working and optimize their ad spend. Salespeople can use this data to evaluate the quality of leads that are coming in from paid media.
Identifying the real ROI of different ad networks, campaigns, ads, and keywords shows you exactly what is and isn't working. With a little effort, you can lean into your strengths and fix your weaknesses, massively improving the results you see from the combination of inbound plus ads. You may never be MVP of the NBA, but you can take the same approach when it comes to improving your game.
Reporting on your revenue in HubSpot can go beyond your ad campaigns as well. HubSpot Enterprise customers can create revenue reports to tie deals back to other marketing initiatives. Check out the "How to create a revenue report" user guide to learn more.
ROI is critical to running and growing a business, and as professionals we need to take back control of it. When we do, it can become our secret weapon, an edge that will help us separate from the pack. You'll have to work hard to identify and improve it, but we're here to help you along the way.
Originally published Jan 9, 2017 2:00:00 PM, updated February 01 2017
Don't forget to share this post!