There's an old saying that goes, "A photo GIF is worth a thousand words."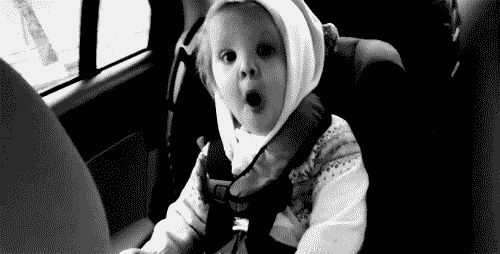 And as of today, Facebook is finally allowing users to express themselves via GIF.
[Hold for applause.]
While Twitter and Pinterest adopted GIF support last year, it was starting to feel like Facebook was going to leave us hanging. Sure, they released a Giphy workaround back in 2013 that made it possible to post some GIFs on the platform, but that was just a tease compared to what they're capable of supporting now.
It appears that the feature is still in the process of rolling out. Most users already have access, but Pages (for businesses or publishers) seem to still be waiting for the go-ahead.
The best part?
The functionality couldn't be easier.
How It Works
1) Copy the link to your favorite GIF.
2) Paste it into the status update bar.
(It's important to note that when you paste the link and the GIF populates, you have the option to delete the URL that appears in the status update box to eliminate clutter.)
3) Post.
Seriously, that's it.
In terms of choosing a GIF source, Facebook supports the whole gamut -- Tumblr, Imgur, Giphy, Google Image search, etc. As long as you have the direct link to the GIF image file, you're golden.
(As we mentioned before, the feature is still in the process of rolling out, which should explain any uploading difficulties you may run into.)
What This Means for Marketers
From a marketing standpoint, GIFs are gold.
For starters, GIFs are super easy to consume. With attention spans shrinking, these short video clips provide marketers with the perfect way to capture the attention of their audience in a otherwise noisy feed.
Not to mention, they aim to elicit an emotional reaction from us. Some make us laugh, others make us cry (mostly from the aforementioned laughter), but most importantly, they make us feel something, which in turn, encourages us to share.
Looking to Express Your Excitement?
We've rounded up a handful of our favorite GIFs so you can try out the new feature and show your friends and family just how exciting this news is. Check them out below:
Source: Giphy
Source: Giphy
Source: Giphy
Source: Giphy
Source: Tumblr
Source: Giphy
Source: Imgur
Source: Giphy
Source: BuzzFeed
Featured Image Source: Giphy