The marketing landscape evolves at what often seems like a bewildering pace. There are changes in consumer preferences. There are updates to search algorithms. And, we can't forget the frequent updates and features added to various social media channels.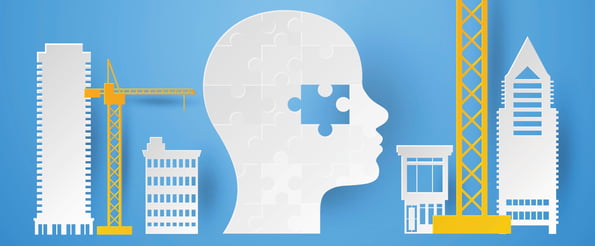 For that reason, being a successful marketer today might appear to require a never-ending list of skills. Where do you need to excel -- content creation, social media, web analytics, or all of the above ... and more?
Relax. In a perfect world, it would be possible to constantly maintain all of these skills at an expert level. But in reality, it's okay -- and helpful -- to prioritize. The question remains, however: What skills do marketers need the most to both keep up with the industry, and be good at their jobs?
Luckily, the infographic below from TEKsystems outlines five crucial skills -- largely digital ones -- that marketers need to succeed this year:
Digital Advertising
Social Marketing
Website Design/Development
Content Development
Mobile Marketing
It's a helpful guideline for marketers who want to help their brands stay up to speed, as well as job seekers and recruiters who want to know which knowledge is the most valuable in today's landscape. We've elaborated a bit on each one below the image -- so read on, and learn more about the skills you need to start, continue, or foster a lucrative marketing career.
5 Essential Marketing Skills to Succeed in 2017
1) Digital Advertising
Many marketers are trained to draw a bold line between marketing and advertising. But the latter, in its digital and analytical form, has become the work of the savviest marketers. That includes things like creating strategic ads on different social media channels, as well as pay-per-click (PPC) campaigns. According to TEK systems, some of the other specific skills that fall under this umbrella are:
Search engine optimization/marketing (SEO/SEM)
Digital business analytics -- data like Google Analytics and Facebook Insights
Digital project management
2) Social Marketing
Long gone are the days of simply posting the occasional photo or update on social media. Social marketing has become far, far more complex -- so much so that many brands dedicate full-time roles to it. Within this realm, you might see many overlapping skills with digital advertising, like understanding the same analytics and managing PPC campaigns.
While there's a detailed subset of skills required in social marketing, the major ones fall under strategizing and managing social media posts and presence, according to each channel. That's one form of content strategy, which we'll get to.
3) Website Design/Development
As the infographic puts it, "The website is the face of your brand." It's often the first line of interaction that a customer will have with your company -- that's why an optimal user experience is imperative. After all, that's one of the core principles of inbound marketing: Create the content that's going to draw and benefit your buyer personas.
For that reason, here's yet another area where -- like most of these five skills -- understanding content strategy is going to be important. But that's not the only knowledge required here. TEKsystems also identifies the following top skills sought after by marketing hiring managers:
UX design
Front-end development
Web development
Consumer and behavioral analytics
Product management
4) Content Development
Finally -- content gets its own category. Of course, understanding how to develop the best content for your various distribution channels is important. But then, there's understanding how to develop consumable content that doesn't necessarily reside on your social networks or website copy, like reports, or other downloadable items. And in addition to being well-produced and informative, it should be sharable, and a content developer needs to understand how to create something of that nature. Related skills, therefore, include:
Analytics
Project Management
SEO/SEM
5) Mobile Marketing
Mobile is gradually becoming the primary way we consume online content -- 48% of consumers, for example, start mobile research with a search engine, while 26% start with a branded app. That's why mobile marketing has become such a valuable skill, from understanding how customers use mobile, to how a brand's digital presence and content can be optimized for that platform.
And while mobile marketing might be a bit different from mobile development -- the latter is a bit more technical -- it doesn't hurt to at least understand how that (and app development) contrasts from traditional web development. Additionally, valuable skills here include:
Mobile traffic analytics
E-commerce analytics
Mobile design
The More You Know
We're not suggesting that marketers need to become experts in every single one of these areas. However, if there's a specific area of marketing that interests you the most, or into which you'd like to move, understanding where you'll need to excel can help you get there that much faster.
Plus, as your brand and the landscape continue to evolve, this list can serve as a good reference when you feel like you might need to brush up on certain skills, or at least become more aware of them when it's necessary. That way, in addition to honing your own skills, you can understand where you might need to focus team-building efforts.
What are your most sought-after marketing skills? Let us know in the comments.
This post was originally published in January 2016 and has been updated for accuracy and comprehensiveness.