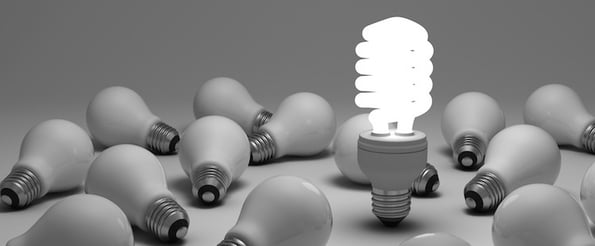 A successful, motivated, and engaged sales team is gold -- if you can build one. Every sales leader dreams of managing a dream team of sales superstars who will elevate their business. Below are the 10 habits your people should possess in order to produce consistently successful results.
1) They possess natural energy and charisma.
Collectively and individually, your sales team should radiate energy, warmth, and charisma. It's infectious, and it will always impact your team's relationship with your customers.
Salespeople without natural energy and charisma can often appear cold, inauthentic, and untrustworthy. These aren't traits that can be taught, so it's important to hire people who are naturally able to connect with and put prospects at ease.
2) They invest their time with customers
The backbone of your business are your customers. Engaging and interacting with them frequently is critical to the development of your success. Successful sales teams build meaningful relationships so they can gain deep knowledge of their prospects' relationships and help them with precisely what they want and need. This approach to prospect relationships builds trust and rapport.
Research has demonstrated that excellent customer relations increases sales outcomes and team performance -- 74% of consumers report spending more money with a company as a result of excellent customer service.
3) They never stop learning.
Successful sales teams thrive in environments where they continually learn and are encouraged to seek knowledge. This skill enables reps to thoroughly explore buyers' problems and indicates that they'll put in the time and effort to become experts in their space. Consistently effective sales teams are always up-to-date with comprehensive product knowledge skills, they role play sales calls before they happen, and they're always reading educational resources so they're at the top of their game.
4) They have structured goals (and they're not afraid of big ones).
Every successful sales team should have structured and transparent goals that are regularly assessed and easily measured so they can be iterated on as necessary. Likewise, managers should never be afraid to increase and stretch goals. Every great sales professional loves a challenge.
5) Each team member holds themselves accountable to their goals.
Just as a collective team should be accountable for the sales success of the business, so too should the individual. KPIs shouldn't just be established -- they also need to be tracked and monitored, with consequences for not achieving them.
Successful sales professionals send their managers regular summaries of their work. This innate sense of autonomy fosters a strong sense of leadership, discipline and pride, characteristics that make it easy for teams to hold themselves accountable for missed goals.
6) They communicate and collaborate.
The best sales teams communicate with each other well. This not only builds team rapport, but also ensures absolutely everyone is on the same page, has the correct knowledge and the latest updates everyone requires to do their job.
While each successful sales team enjoys structured daily and weekly communications, they also collaborate by sharing advice, overcoming obstacles and providing genuine support. It's always helpful to get multiple perspectives on a particular sales challenge.
7) They make use of their larger internal network.
High-performing sales professionals benefit from spending time with larger networks within their company and having access to their business leaders. The sharing of ideas and company objectives between high-level management and sales professionals empowers the latter to gain a sense of ownership and to have a greater sense of context with their work.
Empower your sales team by sharing broader strategic goals or company initiatives so they understand the full impact of their work and can leverage other resources at the company to help them sell better.
8) They possess excellent time management skills.
Truly effective sales reps manage their time carefully. They know that time is money, so they plan their days in advance, prioritize their tasks, organize their pipelines, and always find new ways to streamline their processes.
9) They don't make promises they can't keep.
The most effective sales teams not only gain sales, but they also successfully follow through with each and every one of the promises they made to prospects during the sales process.
Failing to deliver causes customer disappointment and presents a churn risk, which is bad for business. That's why great reps never make commitments they can't keep and would rather tell a prospect "I don't know" instead of overpromising.
10) They celebrate their successes.
More often than not, businesses are focused on results and sales data. However, truly effective sales teams also celebrate their successes. Taking the time to recognize accomplishments not only creates better energy within the workplace, but has a greater effect of motivating the team to better their efforts. Besides, who doesn't love the thrill of success?
What do you think the best sales teams have in common? Let us know in the comments below.