Twenty-three percent of marketers said that videos and presentations receive the highest engagement on their sites. Visual content is a useful way to capture and maintain the attention of your visitors.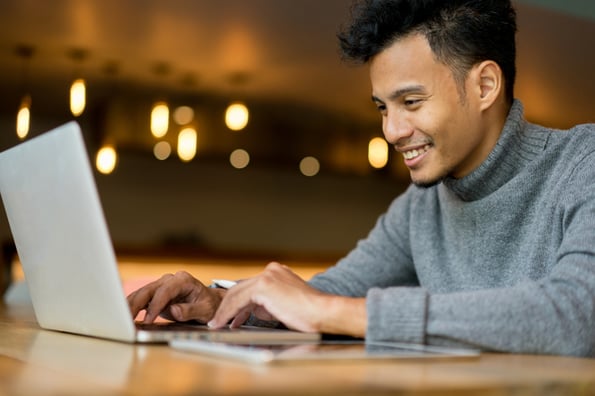 In particular, slideshows draw people in by allowing you to add different images and special effects to keep visitors engaged. You also can convey emotion and context by telling a story with your slideshow. To effectively communicate your message, you need a feature-rich tool.
MotoPress Slider is an all-in-one solution for adding sliders to your WordPress website. You can add animation effects to gain the interest of your visitors, embed featured blog posts to increase traffic, and customize your slideshow without any coding experience.
In this post, we'll highlight the key features of the MotoPress Slider plugin.
What is the MotoPress Slider plugin?
MotoPress Slider is a fully responsive slider plugin for WordPress websites. Its intuitive drag-and-drop interface makes it easy for you to create sliders to attract visitors to your content. You also can build a customized slideshow with smooth transitions and animations.
Key Features of the MotoPress Slider Plugin
Slideshows display visuals to gain the attention of your visitors. The MotoPress Slider plugin is a helpful tool to showcase your content in an engaging way. Below are a few key features of the plugin.
Responsive
With this WordPress plugin, you can create slideshows to fit any screen. The plugin is even optimized for touch-screen devices along with Retina-ready controls to display your high-resolution images. The mobile layouts ensure your content appears properly on smaller screens. For example, you can replace a large video format for desktop versions with a small video format for mobile phones.
Animation
Customization is important when creating eye-appealing content. With this plugin, you have creative control to add text, link, images, and video to your sliders. Plus, you can adjust the slide transitions to fit your preferences. Before you hit publish, you can see the animation effects in real-time with the preview mode.
Source: MotoPress
Visual Style Builder
The MotoPress Slider plugin comes with a built-in visual style builder for novices and professionals. You can create slideshows from scratch or choose from premade templates. You can also save your slideshows to use as templates. You'll save time crafting your unique slideshow in this WYSIWYG solution.
Source: MotoPress
Posts Slider
The plugin offers smart auto-embeds to add blog post previews in your sliders. You can handpick the posts you want to display to your visitors, curate them based on categories and tags, and set the number of posts to include in each slider. With these post sliders, you can promote your content and direct visitors to specific pages to boost traffic.
Source: MotoPress
WooCommerce Slider
Get more customers engaged with your products with the WooCommerce Slider. When connected to your online store, you can create a slider displaying your latest products to boost sales. You can filter inventory by categories, tags, in-stock, featured, and on sale products. There's even an option to arrange your product slides by date and title.
Source: MotoPress
Quick Backend Access
Spot a mistake in your slideshow? No problem. You can quickly access the backend of the plugin with its one-click redirection from the frontend display. In your WordPress dashboard, you'll land on the specific slideshow where you can then apply and save your edits. This feature eliminates the extra steps of logging into your WordPress account and locating the right slideshow.
Slideshows are an opportunity to engage visitors on your WordPress website. Take advantage of the MotoPress Slider plugin to customize your slideshows with animation and drive traffic to your blog posts and product pages. Plus, you don't need technical skills with the plugin's visual style builder. Start engaging your visitors with eye-catching slideshows today.