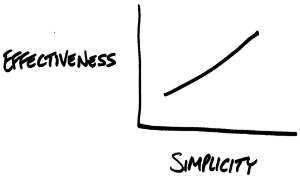 A very smart man once said, "If you can't explain it to a six year old, you don't understand it yourself."
That man, of course, was Albert Einstein. I first heard this genius quote from my intermediate microeconomics professor in college and immediately fell in love with its simplicity. It's now a trusted 'diagnostic' test I run pretty regularly to this day, and it has yet to fail me.
It's a maxim that most adults, not just marketers, can benefit from adopting.
Read More